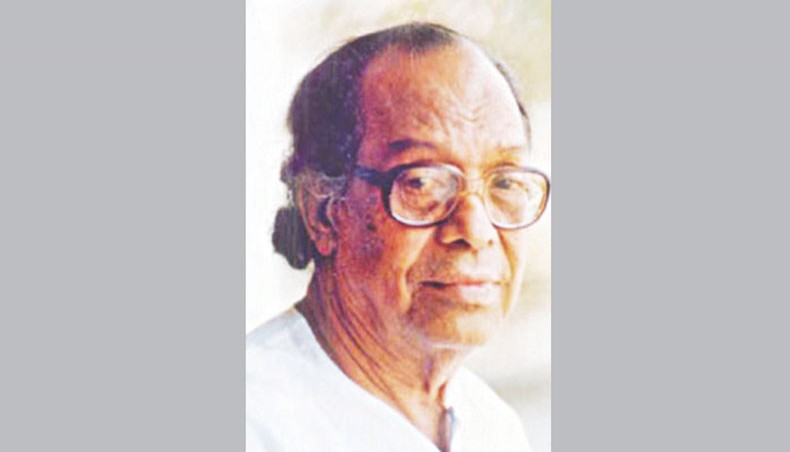 Today is the 22nd death anniversary of the late Ekushey Padak-winning writer Ahmed Sharif.
Born at Patiya in Chattogram on February 13, 1921, he grew up to be a renowned and fearless public intellectual, philosopher, critic, writer and scholar of medieval Bengali literature. And he died in Dhaka on this day in 1999.
Having earned his master's degree in Bengali literature from Dhaka University in 1944, Sharif began his professional life as a lecturer of Bangla at Nawab Faizunnesa College in Laksham. For a time, he was also a programme organiser at the then-Dhaka station of Radio Pakistan.
Sharif joined Bangla department at Dhaka University on December 18, 1950 as a research assistant and became a professor at the department in 1972.
He earned his doctor of philosophy degree in 1967 from Dhaka University with his thesis on medieval Bengali poet Syed Sultan.
He served as the chairman of Bangla department, dean of the Faculty of Arts, member of the syndicate, and president of the Teachers' Association.
After his retirement from Dhaka University after 33 years of service in June 1983, he was appointed Nazrul Professor at Chittagong University for two years.
Sharif started writing essays in the forties and continued to write till his death. He wrote on Bengali society, Bangla language and literature.
Among his publications are Bichita Chinta, Sahitya O Sangskrti Chinta, Svadesh Anvesa, Jibane Samaje Sahitya, Pratyay O Pratyasha, Kaler Darpane Swadesh,Yuktibad and Maulabad.
He received many awards, including Bangla Academy Literary Award and Dawood Prize for Literature.
A discussion programme on Sharif marking his birth centenary and death anniversary is scheduled for today at Sufia Kamal Auditorium of Bangladesh National Museum.