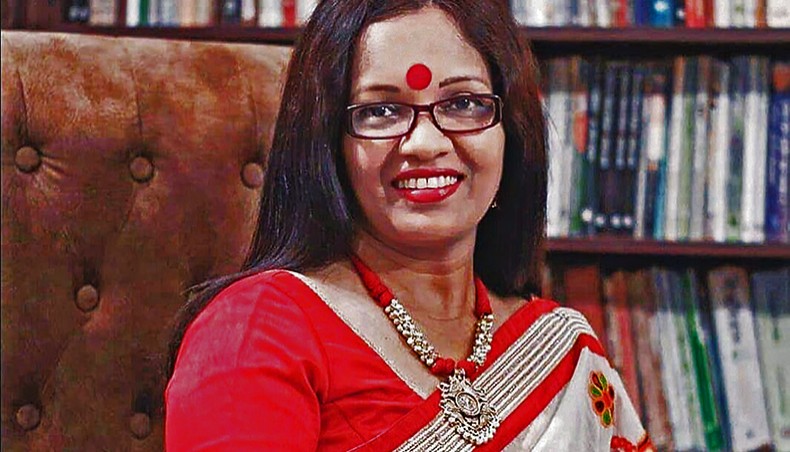 Fiction writer and theatre activist Ruma Modak's collection of short stories titled Eisab Prem Moho will hit the Amar Ekushey Book Fair 2021.
The book is the sixth collection of short stories penned by Ruma Modak.
The book contains 22 short stories. It was published from Jaladhi on January 1 and will be available at the stall of Jaladhi and little magazine stalls at Amar Ekushey Book Fair 2021, which will begin on March 18 on Bangla Academy premises.
'The book contains 22 short stories addressing different subjects including political oppression, life of marginalised people, struggles of physically challenged children and more,' Ruma Modak told New Age.
'I am driven to write on the subjects that leave impression on me. Eisab Prem Moho also contains four short stories depicting the COVID-19 crisis,' added Ruma, who has earlier published books namely Byabachchheder Galpaguli, Prasangati Bibratakar, Goal, Nadir Nam Bheramohona, Celebrity Andhakarer Roshnai, Antargata, Muktijuddher Tinti Natak, Habiganjer Muktijuddher Itihas, Nirbishangkha Abhilash and others.
Readers can buy copies of Eisab Prem Moho at book shops namely Batighar, Nirbachita, Kabita Cafe and others. It is also available on different online platforms including rokomari.com.
Besides, readers can order the book on the website and Facebook page of Jaladhi.