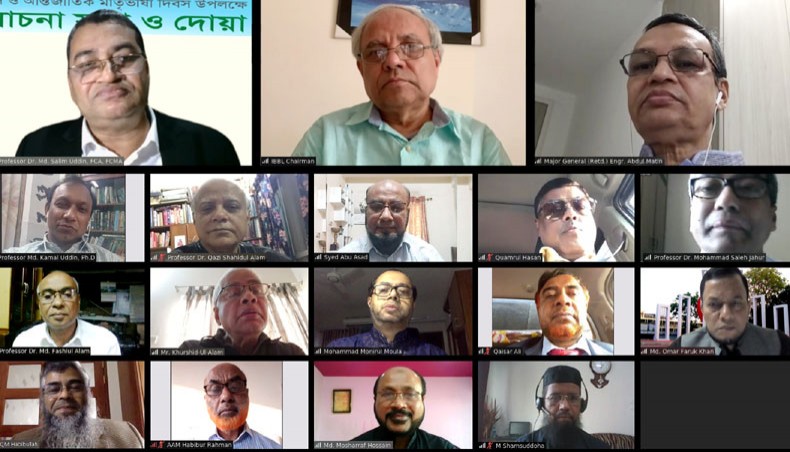 Islami Bank Bangladesh Limited hosted a virtual discussion and doa mahfil on the occasion of Language Martyrs Day and International Mother Language Day on February 21.
IBBL chairman Md Nazmul Hassan addressed the program as the chief guest.
Executive committee chairman Md Salim Uddin and risk management committee chairman retired major general Abdul Matin addressed the program as special guests.
Md Kamal Uddin, Qazi Shahidul Alam, Syed Abu Asad, Md Quamrul Hasan, Mohammad Saleh Jahur, Md Fashiul Alam, Khurshid-Ul-Alam, directors of the bank were present on the occasion.
CEO and managing director Mohammed Monirul Moula presided over the programme while Muhammad Qaisar Ali and Md Omar Faruk Khan, additional managing directors, addressed the programme.
Md Mosharraf Hossain, deputy managing director, conducted the programme while JQM Habibullah, company secretary, and AAM Habibur Rahman, deputy managing directors along with other top executives and more than 500 employees of the bank attended the programme.