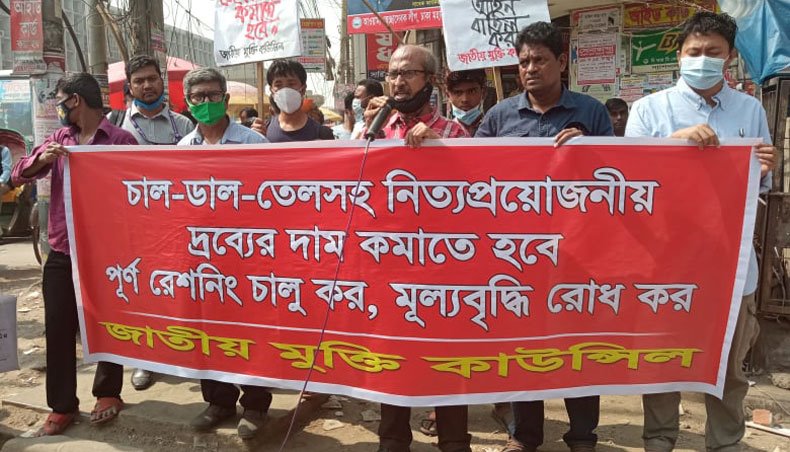 Leaders of Jatiya Mukti Council on Thursday at a protest rally expressed concern over abnormal price hike of essential commodities during the coronavirus pandemic.
Mukti Council held a rally in front of the National Press Club chaired by its secretary Faiezul Hakim.
Faiezul Hakim said that recently prices of rice and edible oils had increased abnormally in the kitchen markets.
Moreover, during the coronavirus crisis many people lost their jobs while others got their salaries reduced.
The common people were suffering to run their families with lower income, Faiezul said.
The hoarders were controlling the market and increasing prices of some essential commodities.
Faiezul called on the government to refrain from closing the nationalised sugar mills of the country and take steps to reopen 25 state owned jute mills closed by the government.
Trade union leader Delwar Hossain, Mukti Council central leaders Hemanta Das, Shamsul Alam, among others, spoke at the rally.
The rally was followed by a protest procession.