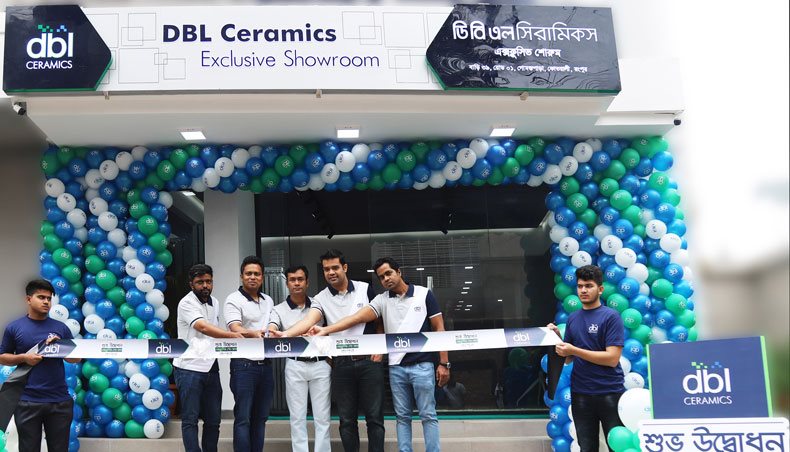 DBL Ceramics recently opened a showroom at Kotowali of Gomostapara in Rangpur, said a press release issued on Thursday.
The showroom was inaugurated by general manager of planning and development Md Bayazed Bashar and head of sales M Abu Hasib Ron.
DBL Ceramics' exclusive distributor of Rangpur Pronoy Bonik and other guests were also present in the opening ceremony.
DBL Ceramics has been manufacturing and marketing aesthetic and premium quality ceramics in order to meet building and architectural demand since 2017.