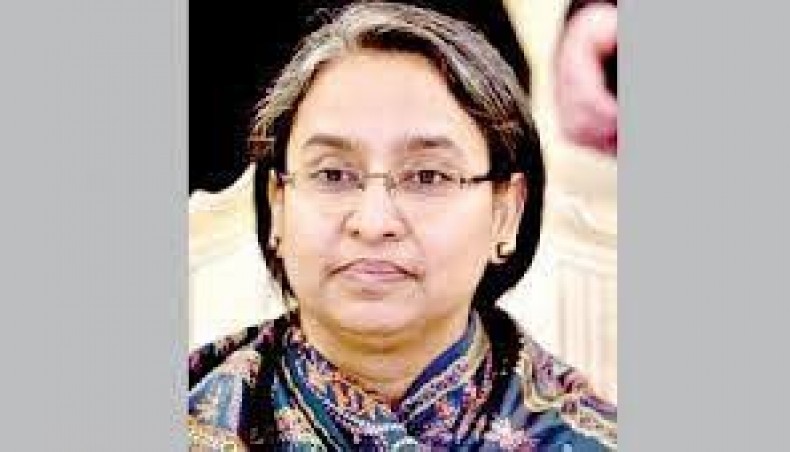 Education minister Dipu Moni on Sunday told the parliament that regular classes of class-X and XII would commence in a week and the educational institutions were asked to take all preparations for resuming physical classes by February 4.
She said that the students of other classes would attend school once a week to receive assignments for the entire week.
She made the disclosure while speaking about 'Bangladesh Technical Education Board (Amendment) Bill, 2021, paving the way to publish the results of the Higher Secondary Certificate and equivalent examinations without holding the examinations.
She also said that the government has a plan to hold the SSC and the HSC examinations based on a short syllabus in 2021.
Dipu Moni said that it would not be possible to maintain the health directives properly if students of all classes were allowed to attend school on every weekday from February 4.
Dipu Moni also mentioned that the public universities will take admission tests on a cluster basis, apart from the four ones, which will be very much helpful for the students and guardians in this crisis.
Educational institutions have been closed since March 17, 2020 due to the COVID-19 outbreak.
The Secondary School Certificate and equivalent examinations are scheduled to be held in June and August 2021 respectively.
The parliament on Sunday also passed three separate amendment bills paving the way for publishing HSC and equivalent results without holding public examinations in any disaster.
The bills are Intermediate and Secondary Education (Amendment) Bill, 2021, Bangladesh Vocational Education Board (Amendment) Bill, 2021 and Bangladesh Madrasah Education Board (Amendment) Bill, 2021.
Dipu Moni placed the bills which were passed by voice votes.
According to the existing laws, there are no provisions for publishing the results of the HSC and its equivalent examinations without holding examinations.
The amendment bills were placed since the authorities concerned were forced to decide against holding any examinations amid the COVID-19 situation.
The HSC and equivalent examinations were postponed in October 2019 due to the COVID-19 outbreak.
On January 11, the cabinet approved a draft bill for an amendment to the Intermediate and Secondary Education Ordinance 1961 allowing the education boards to publish results without holding examinations.
This year's results would be published based on the evaluation of the results of the immediate past examinations.
In December 2020, Dipu Moni said that the government would promulgate an ordinance for publishing the HSC results of 13,65,789 candidates under 11 educational boards by the first week of January 2021.
Earlier on January 22, the Directorate of Secondary and Higher Education in a circular asked the institutions to clean their premises and develop facilities like measuring temperature and washing hands.
Director General of the Directorate of Primary Education said that they passed a similar set of instructions to government primary schools in September 2020 while the University Grants Commission of Bangladesh would formulate guidelines soon for public universities.