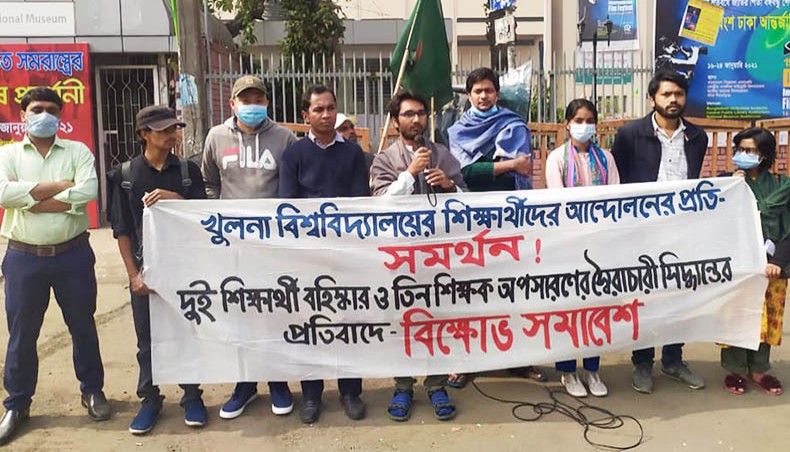 Different student organisations held a rally on Friday in front of the Bangladesh National Museum, Dhaka expressing solidarity with the two protesting students of Khulna University.
Students' Federation of Bangladesh, Revolutionary Student Unity, Democratic Student Council and Chittagong Hill Tracts Student Council jointly organised the rally.
Criticising Khulna University authorities' move Golam Mustafa, the president of SFB, demanded withdrawal of the decisions of expelling three teachers and two students.
Revolutionary Student Unity's general secretary Dilip Roy, Democratic Student Council's president Arif Mainuddin, KU former student Rahul Biswas and many others spoke in the rally.
Earlier, three teachers of Khulna University were given show-cause notices for expressing solidarity with students' movement demanding reduced admission fees and better health service facilities.
From January 19, the two expelled students are continuing hunger strike to protest at their expulsion and demand reinstatement.
New Age Youth desk.