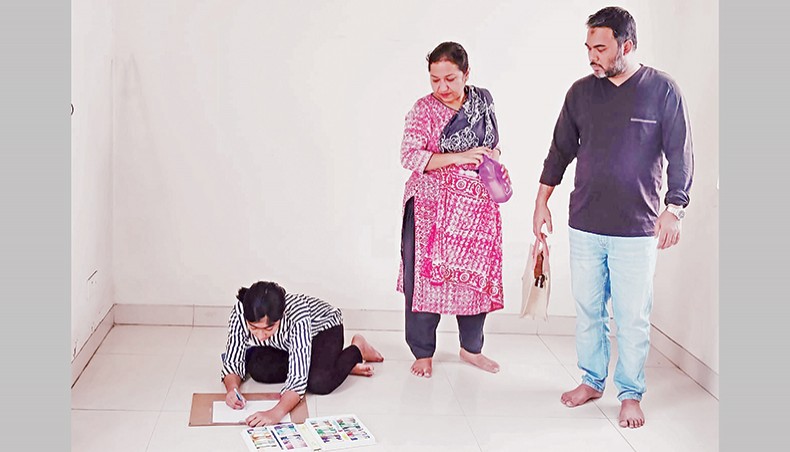 Theatre troupe Padatik Natya Sangsad – Bangladesh is going to premiere its 33rd production marking the World Autism Awareness Day 2021 on April 2, said a press release.
The play, which has been written and directed by Sabil Reza Chowdhury, aims to raise awareness about autism.
It will shed light on the life of autistic children depicting the difference between autism and physical disability.
'Autism is treated as a taboo in society. Many parents feel embarrassed to bring their autistic children out in the open. As a result, such children are often forced to spend their days at home,' Sabil Reza Chowdhury told New Age.
'We conducted a survey among 100 people, among which 97 had no idea about autism. On the other hand, people were unable to differentiate between autism and physical disability,' added Sabil Reza Chowdhury.
'We want to create awareness about autism among the people from all walks of life. We made the play, Prerona, after visiting various families with autistic members. Parents have to treat autistic children with love, care for them and not isolate them. The play was scheduled to premiere in 2020 but we had to postpone it due to the COVID-19 crisis. We began rehearsing for the play in September, 2020. We will organise a press show of the play on March 27 and premiere it on April 2 marking the World Autism Awareness Day,' mentioned Sabil Reza.
The play's cast include Sabil Reza Chowdhury, Sadia Bydum Maknoon, Samiyaa Chowdhury, Mamun Abdullah, Doly Akter, Kamal Hossain and Ikramul Hasan Shakil, among others.