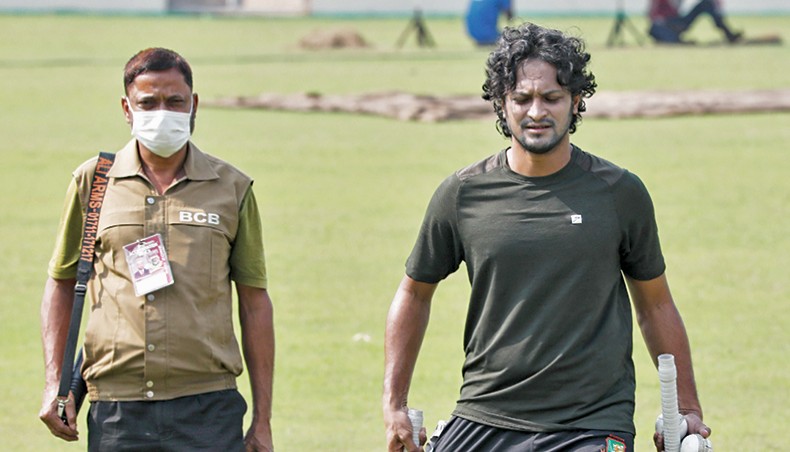 Bangladesh Cricket Board has appointed an armed guard for Shakib Al Hasan after he received death threats on social media, confirmed the BCB chief executive officer Nizamuddin Chowdhury.
Shakib, who allegedly went to inaugurate a Diwali Ceremony at Kolkata upon invitation from Paresh Paul, a member of legislative counsel in West Bengal government of India, on November 12.
The all-rounder faced harsh criticism for it on social media and a man named Mohsin Talukder threatened Shakib while appearing armed with a machete in Facebook live.
The man was later nabbed by law enforcers but BCB is being extra cautious about the issue and has hence appointed an armed guard with Shakib for his security, said Nizamuddin.
'He received death threats on social media. Therefore, as a part of his security plan, we took the initiative. This issue is alarming and unwanted. We acted promptly after knowing about such an incident. We have informed the concerned authorities. They are also taking swift action,' the ceo told the reporters on Wednesday.
BCB had earlier appointed armed security personnel for the foreign coaching staff after the tragic incident of Holey Artisan where 18 foreigners were killed in a terrorist attack.