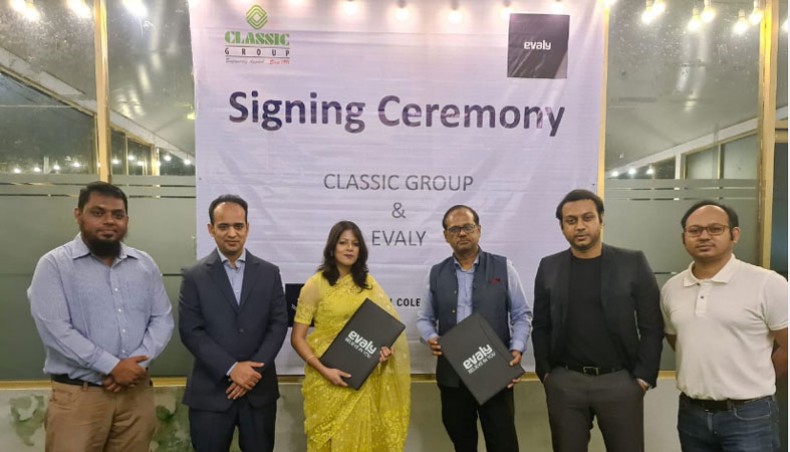 The products of global fashion brand Kenneth Cole along local brands The Brentwood and Marshmallow will be available on ecommerce platform Evaly.
Evaly recently inked an agreement with Classic Group, the official franchisor of Kenneth Cole fashion brand in Bangladesh.
The Brentwood and Marshmallow are the local fashion brands for adults and kids.
For over three decades, Kenneth Cole has defined the standard of global fashion with its distinctive New York-style and classic designs. The range of products will include exclusive footwear with Techni-Cole performance technology, comfort cushioning and superior leather uppers.
Other highlights are the selection of stylish bags and backpacks.
According to the agreement, all the fashion and lifestyle products from these 3 brands will be available at Evaly for their customers.
Evaly chairman Shamima Nasrin and managing director of Classic Group Shahidullah Azim signed the agreement on behalf of their respective organisations.
Mohammad Rassel, Evaly managing director and CEO, and Md Arifullah Khan, executive director of Evaly, Irfan Azim and Tahsin Azim, directors of Classic Group, were also present during the signing ceremony.