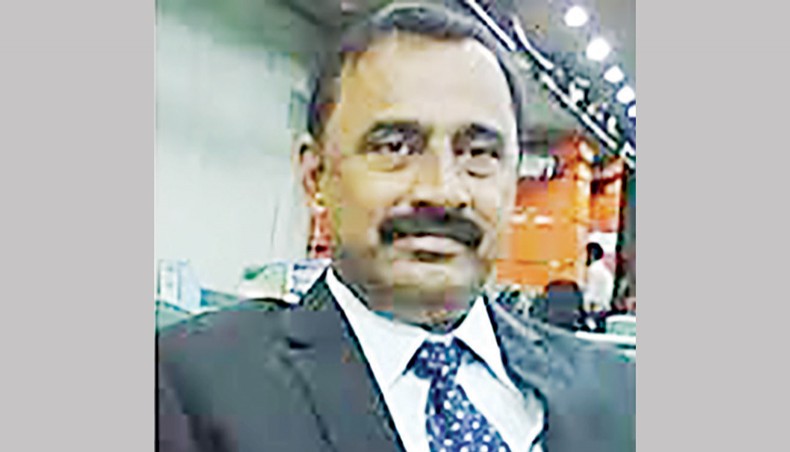 NTV joint chief news editor Abdus Shahid, also former president of a faction of Dhaka Union of Journalists, died of COVID-19 at a city hospital on Sunday.
Shahid was 63.
The private television channel's head of news Zahirul Alam told New Age that Shahid breathed his last at around 10:45 am at Sheikh Russel Gastroliver Institute and Hospital.
Shahid was diagnosed with COVID-19, the respiratory illness caused by the novel coronavirus, on Jul 27.
He was initially admitted to Bangladesh Kuwait Friendship Hospital at Uttara on Jul 27 with respiratory distress, Zahirul said adding that Shahid was moved to the incentive care unite of Sheikh Russel Gastroliver Institute and Hospital on Jul 28, when his condition deteriorated.
He is survived by his wife and son.
Shahid began his career in journalism in 1980. He worked as the chief reporter at Daily Dinkal.
He was the president of a faction of Dhaka Union of Journalists and joint general secretary of Bangladesh Federal Union of Journalists.
In separate messages, BFUJ president Ruhul Amin Gazi and secretary general M Abdullah, DUJ president Kader Gani Chowdhury and general secretary Shahidul Islam, National Press Club president Saiful Alam and general secretary Farida Yasmin, NTV chairman and managing director Mosaddek Ali also expressed their deep shock at Shahid's death.
Shahid was buried near an orphanage, which was founded by him, at Torabganj of Kamalnagar in Lakshmipur after his namz-e-janaza.
Including Shahid, at least 18 journalists have died of COVID-19 while at least 11 journalists have died with COVID-19 symptoms in Bangladesh.