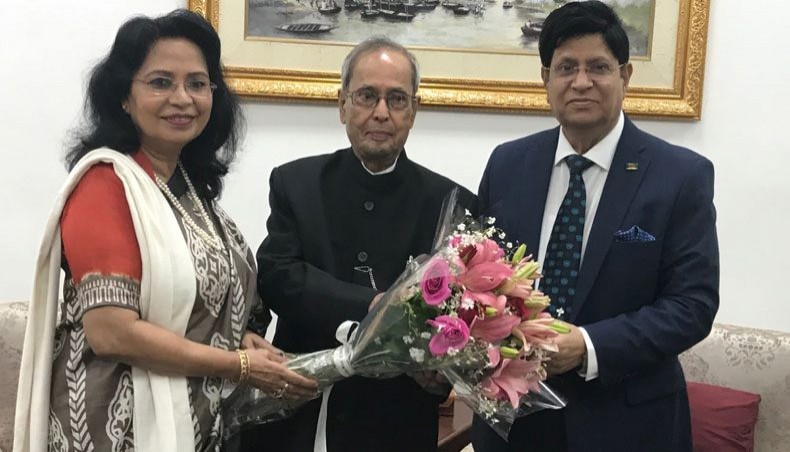 Bangladesh foreign minister AK Abdul Momen on Tuesday wished for a quick recovery of former Indian president Pranab Mukherjee after he was recently tested positive for COVID-19.
Momen wrote a message to Mukherjee's office mentioning that the former Indian president was always a trusted friend of Bangladesh.
In the message, the foreign minister said that he met Mukherjee in person in the year of 1973-1974 when the latter was the state minister for commerce of India.
'Later, I visited India after assuming office of foreign ministry and went to his residence with my wife to invite him to attend the celebration of birth centenary of Bangabandhu [Sheikh Mujibur Rahman]. I hope he will visit Bangladesh after recovery,' Momen wrote in the message.