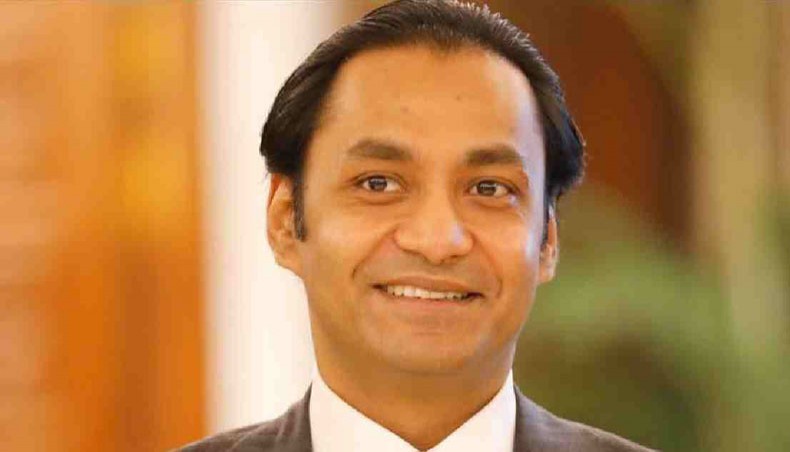 Police investigators have found no link of Bashundhara Group managing director Sayem Sobhan Anvir with the abetment of the suicide of collage student Mosarat Jahan Munia on April 26.
Gulshan Police Station officer-in-charge inspector Abul Hasan submitted a final report to the court of chief metropolitan magistrate in Dhaka on July 19 dropping the name of Sayem Sobhan Anvir in the case.
Nusrat Jahan, sister of the Mosarat, filed a case against Bashundhara MD Sayem after police recovered her body hanging from a flat on April 26.
Less than three months after the investigation, the police completed the report on July 18.
A metropolitan magistrate was scheduled to hold a hearing on the acceptance of the final report on July 29, said inspector Abul Hasan, the case investigation officer.
The final was submitted a week after Gulshan crime division deputy commissioner of police Sudip Kumar Chakraborty, who initiated the case against Sayem, got his transfer to Bogura on July 11.
Sudip was transferred to Bogura as the district superintendent of police and was preparing to leave Dhaka Metropolitan Police shortly.
Sudip held a couple of briefing following the death and shared updates in the investigation but suddenly he stopped talking to the media on the issue.
Sayem, the lone accused in the case, has not been interrogated yet formally, according to the police.
Sayem also could not be reached for his comment on the issue as a group of crime reporters were allowed to visit him but did not ask him about the case.
Two days after the transfer of Sudip, the family alleged that the Padma Bank authorities terminated the complainant, Nusrat Jahan, from her job as a direct marketing executive where she has been on contractual basis.
In the termination letter issued on July 13, the bank said that her last working days with the bank would be July 13.
M Ahsan Ullah Khan, the head of human resources division of Padma Bank, said that they hired and fired their contractual employees on the basis of their performance and in this case, Nusrat was performing well initially but her performance was not up to the mark as required.
Meanwhile, the complainant told media that they rejected the police report on the case and would reject the report formally during the court hearing and would seek further investigation into it.
Her husband Mizanur Rahman told New Age that everything was planned.
'We submit what we have found during our investigation. The court will decide further course of action,' said inspector Abul Hasan.
Samajtantrik Mahila Forum in a statement, meanwhile, on Friday expressed its anger over leaving out the lone suspect from the police investigation and called for further investigation into the case.
The forum alleged the lone suspect was not even taken to the police custody as he was the MD of Bashudhara group.
Want stories like this in your inbox?
Sign up to exclusive daily email
More Stories from Country