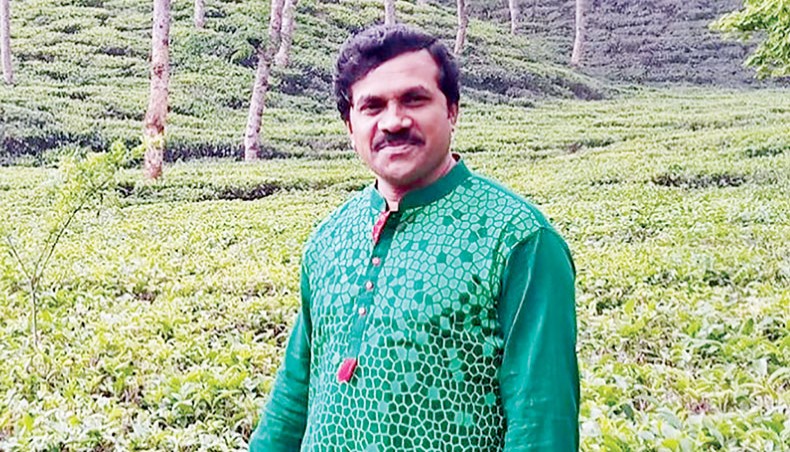 The chief secretary of theatre troupe Swapnadal, Zahid Repon, said that the Covid-19 situation has presented a window of opportunities for theatre activists in Bangladesh.
'Archiving of theatre performances was the last thing on our mind. Due to the pandemic situation, theatre troupes are now adopting digital platforms. This led to an expansion of their horizon and in turn they are now presenting their works to the global audience. So by going digital, theatre groups are getting the opportunity to develop archives of their theatre performances,' Repon said.
'So far, a number of our plays, including Helen Keller, Hargaj, Dakghar and Jadur Pradip, have been staged in at least eleven online international festivals. We are also scheduled to perform in two more international festivals in near future,' said Repon.
'We have strengthened our online activities by introducing weekend workshops. Later, we organised a 24-day-long online workshop that provided us with a good grounding in the history of world theatre, theatre theory and other technical aspects. We could conduct such a long workshop as Covid-19 has brought things to a standstill,' he added.
Repon informed that Swapnadal also conducted a seven-day online workshop and recruited twenty new members. He also spoke about the troupe's upcoming project.
'Krantodarshi Sheikh Mujib is Swapnadal's next project. The play will portray the days that the country's founding president Sheikh Mujibur Rahman spent in jail. Online rehearsals for the play are in full swing,' Repon told New Age.
Zahid Repon has been busy with different international theatre organisations as an instructor. 'I have taken online workshops organised by India's Bivaban Theatre Academy, Soma Mime Theatre, Baksa Bratya Theatre, Tiljala Ritu and Jhakuria Natyamukh. Additionally, I have been invited to take a virtual class for Assam's Abhinav Theatre in their 3-day international workshop in July,' Repon said.
Repon thinks that theatre troupes can navigate through the Covid situation by increasing their online presence and many theatre training institutions might include digital theatre in their future curriculum. He sees an excellent opportunity for virtual theatre even when the pandemic passes.
'We are considering online theatre activities as a survival method however this is an excellent chance and we should utilise it.' Repon argued and added, 'Think of a theatre production which is attended by both online and physical audience. This way, we can reach a wider audience. So the pandemic is only widening the horizon of theatre and we must be ready to take theatre to the next level.'
Want stories like this in your inbox?
Sign up to exclusive daily email
More Stories from Theatre