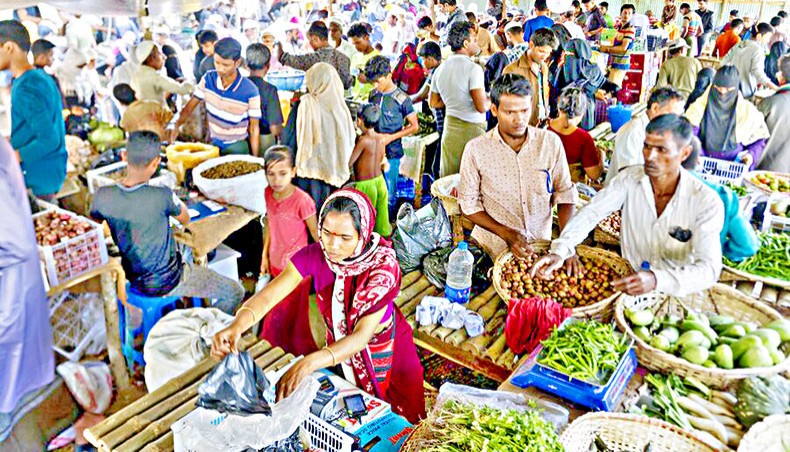 ASK urban children today to point out a mango tree and they may have no idea. Children may also have little knowledge of how vegetables grow or where milk comes from. Adults may be more experienced about farming, having spent at least some time in the countryside, but may have little connection with the food they eat other than to worry about chemicals and complain about the price.
Meanwhile, when farmers sell their produce to supermarkets, they are forced to accept a minimal price. With few or no other option, there is no room for bargaining. Supermarkets, meanwhile, make their profits by selling processed food with a long shelf life. Fresh produce is only a tiny portion of their business. As a result, customers buy fewer fresh and more processed food. In both cases, middlemen and giant corporations benefit. Consumers and farmers lose.
This disconnect, especially in cities, between those who grow our food and those who consume it has led to a growing international movement of farmers markets. A farmers market is an assembly of independent farmers selling the fruits of their labour. Products can include fruit, vegetables, fish, chicken, grains, milk, eggs, and ready-to-eat products. Farmers markets occur regularly in a public space. Farmers sell directly to consumers but the market is managed by a central agency.
Why are farmers markets so popular? Well, they are colourful, fun, and attractive places to be. They may offer entertainment (story time, active games, cooking demonstrations, etc), delicious prepared foods that can be eaten on the premises or on a grassy field nearby, and a chance to participate in a lively social gathering. Consumers appreciate the transparency, being able to talk to and buy from the farmer who has grown the food. Customers appreciate the price, which can be lower than in shops selling similar items. They appreciate the quality of the produce — fresher, often grown without chemicals — and the opportunities for socialising.
Farmers also benefit. For one, they may get more respect and acknowledgment of the hard work that goes into raising and producing our food. They get a better price when they can eliminate the middleman. They can gain new customers. Like their customers, they appreciate the opportunities for socialising.
Beyond all that, the entire community can benefit when farmers markets become a safe and successful public space. They can become a gathering point for the entire neighbourhood, offering more opportunities for people to meet and interact with other members of the community. People can also appreciate the equity aspects of supporting farmers rather than giant corporations.
The benefits continue. If farmers markets are organised regularly — at least weekly — throughout the city, then they can reduce the need to travel farther for food, thus reducing traffic congestion and pollution. Amidst the ongoing pandemic, they provide yet another advantage. While it is dangerous to spend time indoors in an air-conditioned environment where there is little air circulation, it is much safe to be outdoors. Farmers markets are often outdoors, providing airy venues that are safer during the COVID-19 pandemic especially if basic safety measures such as the wearing of masks is maintained.
Finally, farmers markets can help people to re-establish their connection with the food they eat. Farmers can explain to curious children (and adults) what fruits are in season, how dragon fruits grow, and just how big a bitter gourd gets before turning orange and exploding open. Farmers markets offer the perfect venue for consumer education about gardening, cooking, and nutrition. They can be places where people exchange heirloom seeds and recipes. They can also be places where community is once again built, from the bottom up, which will help people to become more resilient to weather the climate and other crises.
All those advantages and fresh, nutritious, tasty, chemical-free food. What more could we ask for?
Debra Efroymson is executive director of the Institute of Wellbeing, Bangladesh.
Want stories like this in your inbox?
Sign up to exclusive daily email
More Stories from Opinion