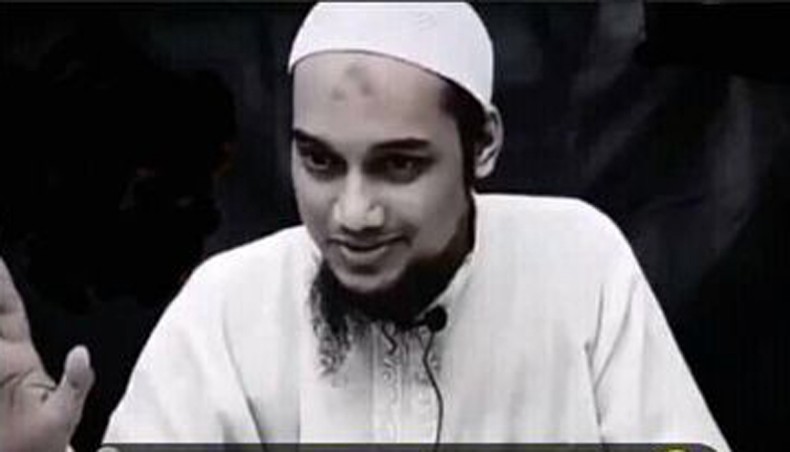 Most of the victims of enforced disappearance have kept mum on their returns and a very few of them have accused the law enforcement or security agencies for the secret detentions for days.
At least 10 victims who returned alive after a long period of time and their family members expressed unwillingness to New Age to say anything about their detentions as they are still traumatised.
Two other victims narrated details of their enforced disappearance and accused particular government agencies, saying that they are unwilling to seek justice against the 'abductors'.
Only a victim accused both the Detective Branch of the Dhaka Metropolitan Police and the Rapid Action Battalion for his secret detention in 2015 and in 2021.
The issue of enforced disappearance and victims' silence has resurfaced after the Rangpur Metropolitan Police said that the police rescued missing young Islamic preacher Afsanul Haque Adnan, 31, who is also known as Abu Taw Haa Muhammad Adnan on social media, and three of his associates in Rangpur and Bogura a week after their disappearance from Dhaka's Gabtali on June 11 on a car.
Three of the four victims made their statements before the Rangpur Chief Judicial Magistrate Court under section 164 of the Code of Criminal Procedure.
Rangpur Metropolitan Police deputy commissioner Abu Maruf Hossain on Friday in a press conference said that the four people went to Dhaka from Rangpur on June 11 but they then went to Gaibandha, switched off their phones and went out of contact for certain personal ground.
When asked, Adnan's second wife Sabaqun Nahar did not agree with the version placed in the police press conference but said, 'We should not speak to the press anymore.'
'When the victims of enforced disappearance return, very often they give no narration of themselves such as where they had been, who had taken them to custody and what had happened during their days of absence. We come to know nothing from them,' Dhaka University law professor Mizanur Rahman, also a former National Human Rights Commission chairman, told New Age.
He said that all returnees were scared about their life.
Mizanur, who was at the NHRC between June 2010 and June 2016, criticised the country's criminal justice delivery system, saying judicial officers should inquire what have happened to the victims.
At least 587 people were allegedly subjected to enforced disappearance by the law enforcement agencies and security forces between January 2009 and December 2020, according to an Odhikar report released in January 2021.
The Ain o Salish Kendra has recorded 604 cases of enforced disappearance between 2007 and 2020.
ASK data show that only 21 cases of enforced disappearance were reported between 2007 and 2009 and the rest 583 cases were reported between 2010 and 2020.
Of the total 604 cases, bodies of 78 individuals were recovered, 57 people were released, 11 were handed over to the police, 16 were found at police stations or prisons and 62 others were shown arrested on various charges.
The whereabouts of rest of the people could not be confirmed, according to the ASK data.
Columnist and rights activist Farhad Mazhar was taken onto a microbus in July 2017 and was later spotted in Khulna by the Rapid Action Battalion.
On release, he has not been seen as critical on social issues as he was in the past.
He only told New Age that he was taken.
Dismissed army Lieutenant Colonel Hasinur Rahman returned home at Mirpur DOHS on February 21, 2020 after he had reportedly been taken by a group of people, who identified themselves as 'Detective Branch' personnel, on August 8, 2018.
Asked, Hasinur declined to comment about his whereabouts during the period.
One of Hasinur's relatives told New Age that they had to make a promise and they were implementing the promise by not talking to the press.
Like Hasinur, former ambassador M Maroof Zaman returned home after 467 days of reported enforced disappearance since December 4, 2017, when he was going to Dhaka airport.
He also has kept mum.
On December 22, 2017, North South University teacher Mubashar Hasan Caesar, on his return after disappearing for one month and a half, said that he had been confined to a room with sealed windows where the abductors used to discuss whether he should be killed.
He left the country after a few days.
The NHRC wrote to him seeking his narration of disappearance but he has not replied.
Young Islamic preacher Mir Muazzem Hossain Saifi along with his three companions went missing on their way back from an Islamic gathering in Muktagachha of Mymensingh on March 14.
They reappeared at the Muktagachha police station three days later.
Mir Muazzem on Saturday told New Age that they were taken by RAB, interrogated over extremism and released after 52 hours.
This is not the first time, he said, adding that the DB of the DMP picked him up from Abduallahpur in the capital in November 2015 and kept him in a secret custody for 14 days.
Haider Ali Khan, deputy inspector general of police at the police headquarters, on Saturday said that the law enforcement agencies definitely investigated cases of enforced disappearance but the victims or their family members must submit complaint about their allegations.
He, however, said that in many cases, they found people went into hiding for personal or business reasons and their families made missing complaints.
Rights activists said that enforced disappearance went unabated with the law enforcement agencies reportedly enjoying impunity, victims keeping silent on return and authorities conducting no effective investigation.
The Amnesty International in August 2020 stated that people with political dissents being the target of enforced disappearance had come up as 'a disturbing pattern' in Bangladesh in recent years.
Want stories like this in your inbox?
Sign up to exclusive daily email
More Stories from Country