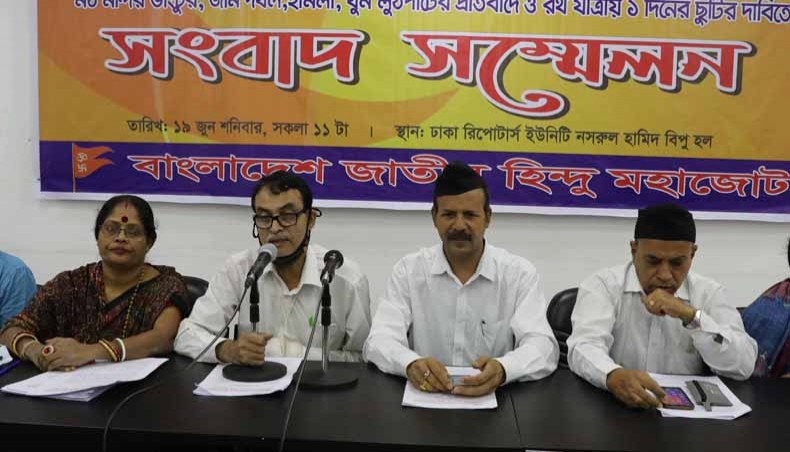 Leaders of Hindu community in Bangladesh on Saturday demanded the construction of at least one model temple in each of the upazilas across the country and demanded to allocate at least Tk5000 crore more for religious minorities in the national budget for 2021-22 financial year.
They made the demand in a press conference organized by Bangladesh Jatiya Hindu Mahajote at Dhaka Reporters Unity in the capital where the organization secretary general Gobinda Chandra Pramanik read out a written speech to press home their demands.
The demands also included introduction of separate election system for Hindu community and keeping 60 reserved seats for the Hindus, the formation of a ministry for minority communities and appointing a cabinet minister from the minority community and allowing a one-day government holiday to observe Rathajatra.
They also protested attacks on members of Hindu community and temples and properties of the community at places in the country.
The organization executive president Dinabondhu Roy, senior vice-presidents Pradip Chnadra Paul, Pradip Kumar Sarker, Jagadish Chandra Sarker, among others, also attended the meeting.
Want stories like this in your inbox?
Sign up to exclusive daily email
More Stories from Country