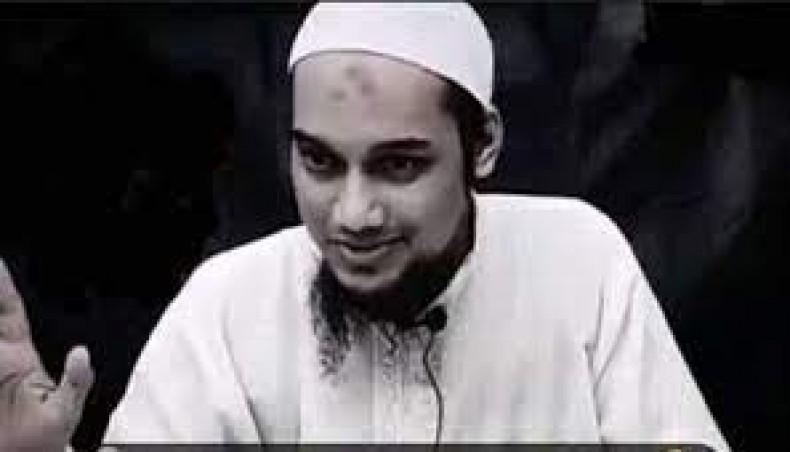 Young Islamic preacher Afsanul Haque Adnan and three of his associates were found in Rangpur and Bogura on Friday a week after their disappearances.
Police placed Adnan and his companions before the Chief Judicial Magistrate Court of KM Hafizur Rahman at night and the court recorded their statements.
Afsanul Haque Adnan, 31, who is known as Abu Taw Haa Muhammad Adnan on social media, resurfaced on Friday afternoon as the police claimed that they had rescued him and two of his associates — Amir Uddin Foyes and Abdul Muhit — in Rangpur while and the other, Firoz Alam, was found in Bogura.
Rangpur Metropolitan Police deputy commissioner (crimes) Abu Maruf Hossain told New Age that police placed Adnan, Amir and Muhit before the CJM court that recorded their statements.
Earlier in the afternoon, Abu Maruf Hossain in a press conference at the Detective Branch office on Central Road of the city said, 'We have rescued them. We considered them as victims.'
He claimed that the four people were in hiding in a house of a friend of Adnan in Gaibandha after they had returned from Dhaka.
He said the four people went to Dhaka but then went to Gaibandha, switched off their phones and went out of contact.
The officer said at about 2:00pm on Friday that they came to know about the presence of Adnan at one of his wives' father's house near Chartala Mosque at Masterpara of Babukha in Rangpur.
Police went there and took him to the police station along with two others for further verification.
Maruf claimed that they did not see any ill motive of them to slander the government or people nationally or internationally.
Adnan, Foyes, Muhit and Firoz went missing just after their arrival at Gabtali in Dhaka on June 11.
Adnan's family members held a press conference at Dhaka Reporters' Unity on Wednesday demanding whereabouts of the people.
After Adnan was seen alive, their family members were unwilling to talk to the press anymore.
On Friday, Adnan's wife Sabiqun Nahar said that she did not agree with the version placed in the press conference and said, 'We should not speak to the press anymore.'
Hours before they went missing with the car carrying the four to Dhaka on June 10, Adnan told his wife over the phone that two motorbikes were following their car.
In a press conference, Adnan's family said that the way they disappeared suggested that it was not a criminal gang that was behind the abduction as he used to give talks on geopolitics, Islam and the Israel-Palestine conflict.
Want stories like this in your inbox?
Sign up to exclusive daily email
More Stories from Country