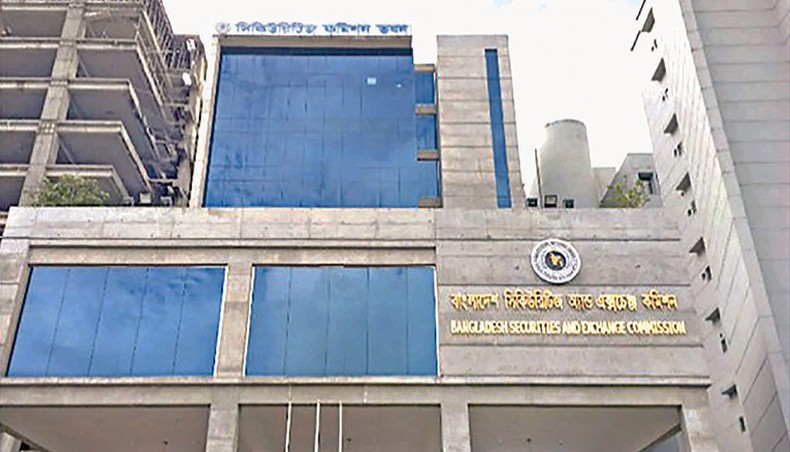 The Bangladesh Securities and Exchange Commission on Thursday imposed on all listed companies regular upward and downward price change limits by removing floor price facility for 240 companies and 2 per cent downward change facility for 96 companies.
The BSEC issued an order on Thursday repealing all four orders related to the floor price system.
BSEC officials said that the commission made the decision to increase liquidity on the market.
The floor price system was imposed considering unusual situation resulted from the Covid outbreak in the country. The situation had sent the market into a tailspin that forced the regulator to rein in the free fall in share prices on the market, they said.
On March 19, 2020, the BSEC set the floor prices for all listed companies on the basis of average of the closing prices of immediate preceding five trading days of March 19. The system barred share prices of the listed companies from falling below a certain level.
On April 7, 2021, the commission withdrew the floor prices of shares of 66 companies and withdrew the facility for 30 more companies on June 3 and imposed regular upward price change limit. The BSEC however, had set 2 per cent downward change limit for the 96 companies.
Apart from the listed companies, usual circuit breaker for any newly listed company must be imposed from the first trading day of the new company, according to the new order issued on Thursday.
As per the regular circuit breaker, if the share price is between Tk 1 to Tk 200, the price of the company can be changed (upward or downward) by the maximum of 10 per cent, and if the share price is between Tk 200-500, it can be changed by the maximum of 8.75 per cent each day.
If share price stays between Tk 501-1,000, the circuit breaker will be 7.5 per cent, for a price between Tk 1,001-2,000, the circuit breaker will be 6.25 per cent, for that between Tk 2,001-5,000, it will be 5 per cent and if the price crosses Tk 5,000, it will be 3.75 per cent.
Want stories like this in your inbox?
Sign up to exclusive daily email