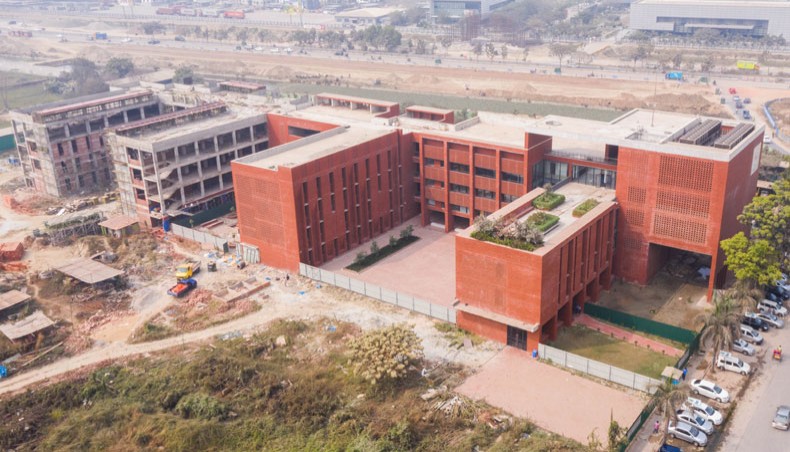 Aga Khan Academy will launch its academic activities in July 2022 by enrolling its first batch of students from various social and economic backgrounds at its newly-constructed 20-acre campus at Bashundhara Residential Area in Dhaka.
The academy aims to create an educational environment to foster ethically pluralistic attitude and behaviour among students through community engagements, Theodore John Coburn, founding head of the academy, told journalists on Wednesday.
He said that the academy would equip students with skills to compete in a highly interconnected, competitive and globalised world and prepare them as future leaders for the country.
The academy, established by the Aga Khan Development Network, will provide bilingual education in both Bangla and English and offer International Baccalaureate educational programmes.
The academy with the accommodation capacity of 1200 students will begin its journey by enrolling 350 students in its first batch in July 2022, he said.
He added that some students of the Aga Khan School in Uttara would be transferred in phases to the academy in Bashundhara R/A.
New entrants will be admitted on the basis of merits, he said.
The Dhaka campus has already gone through the first phase of the construction work and purpose-built state-of-the-art classrooms, laboratories and resource areas, including libraries, a wide field and extensive sports facilities, will also be ready for the students before the launch, he said.
About 300 out of 1200 students will also be offered residential facilities, he added.
The network's resident diplomatic representative Munir M Merali said that the academy would have diversity in the classrooms with students coming from various parts of the country.
The academy in Dhaka will be the fourth among the network's 18 Aga Khan Academies to be in operation as three of the academies are already in operations in Kenya, India and Mozambique, he said.
The academy will also have facilities for professional development of teachers in other educational institutions, said Hussein Hyderali, a senior AKDN official.
Want stories like this in your inbox?
Sign up to exclusive daily email
More Stories from Country