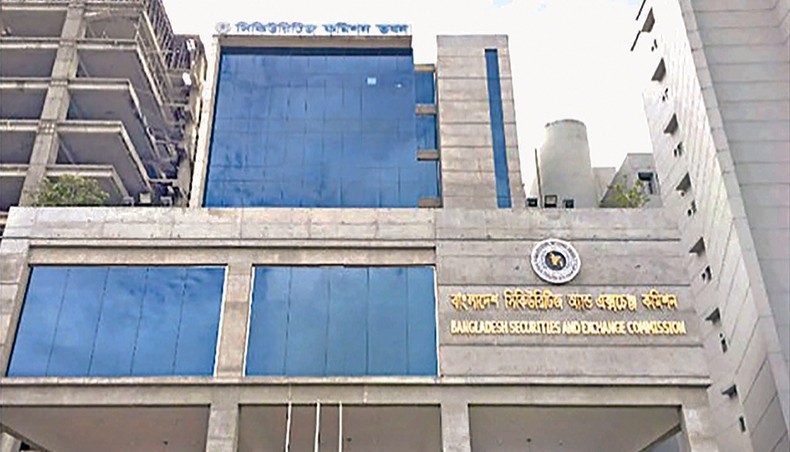 The Bangladesh Securities and Exchange Commission has decided not to offer the floor price facility to newly listed companies.
BSEC chairman Shibli Rubayat-Ul-Islam told New Age that the commission made the decision and instructed the bourses to act upon the decision.
'There will be no floor price system for the newly listed companies on the main board of the stock exchanges,' he said.
Previously, floor prices for newly listed companies were face value for companies coming through fixed price method or cut-off price for companies coming through book building method and last trading price for companies coming from the over-the-counter market as per the BSEC instruction, DSE officials said.
In lieu of the floor price mechanism, regular circuit breaker will be imposed on the new and relisted companies, they said.
On March 19, 2020, the BSEC set the floor prices for all listed companies on the basis of average of the closing prices of immediate preceding five trading days of March 19 to arrest free fall on the market amid the coronavirus pandemic in the country.
On April 7, 2021, the commission withdrew the floor prices of shares of the 66 companies and another 30 companies on June 3 to increase liquidity on the market.
On June 13, DSE relisted four OTC companies — Paper Processing & Packaging Limited, Monno Fabrics Limited, Bangladesh Monospool Paper Manufacturing Co Limited and Tamijuddin Textile Mills Limited — on its main board.
The DSE did not give the floor price facility to the four companies, instead regular circuit breaker was imposed from the first trading day on the main board, the officials said.
In addition to the OTC companies, standard price change limit set by the commission will be imposed on all companies coming through IPO in future.
As per the regular circuit breaker, if the share price is between Tk 10 to Tk 200, the price of the company can be changed by the maximum of 10 per cent, and if the share price is between Tk 200-500, it can be changed by the maximum of 8.75 per cent each day.
If share price stays between Tk 501-1,000, the circuit breaker will be 7.5 per cent, for a price between Tk 1,001-2,000, the circuit breaker will be 6.25 per cent, for that between Tk 2,001-5,000, it will be 5 per cent and if the price crosses Tk 5,000, it will be 3.75 per cent.
Want stories like this in your inbox?
Sign up to exclusive daily email