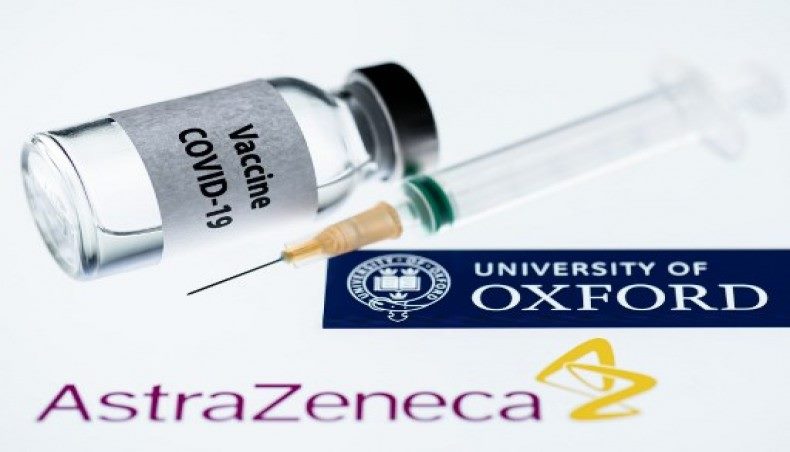 The novel coronavirus has killed at least 38,13,994 people since the outbreak emerged in China in December 2019, according to a tally from official sources compiled by AFP at 1000 GMT on Tuesday.
At least 17,61,71,260 cases of coronavirus have been registered. The vast majority have recovered, though some have continued to experience symptoms weeks or even months later.
The World Health Organisation estimates that the pandemic's overall toll could be two to three times higher than official records, due to the excess mortality that is directly and indirectly linked to Covid-19.
On Monday, 8,896 new deaths and 3,11,632 new cases were recorded worldwide. Based on latest reports, the countries with the most new deaths were India with 2,726, followed by Brazil with 827 and Argentina with 686.
The United States is the worst-affected country with 5,99,945 deaths from 3,34,74,765 cases.
After the US, the hardest-hit countries are Brazil with 4,88,228 deaths from 1,74,52,612 cases, India with 3,77,031 deaths from 2,95,70,881 cases, Mexico with 2,30,187 deaths from 24,55,351 cases, and Peru with 1,88,921 deaths from 20,04,252 cases.
Latin America and the Caribbean overall has 12,12,922 deaths from 3,51,27,289 cases, Europe 11,52,226 deaths from 5,36,53,752 infections, and the United States and Canada 6,25,884 deaths from 3,48,77,603 cases.
Asia has reported 5,40,460 deaths from 3,84,78,717 cases, the Middle East 1,46,402 deaths from 89,21,286 cases, Africa 1,34,995 deaths from 50,62,080 cases, and Oceania 1,105 deaths from 50,536 cases.
Pharmaceutical giant AstraZeneca on Tuesday revealed it had hit a setback in trials of a treatment for Covid-19 symptoms.
The drug, made from a combination of two antibodies, failed its main goal to treat symptoms in exposed patients, the company said in a statement.
The treatment has been undergoing phase 3 or final-stage clinical trials to assess its safety and efficacy.
AstraZeneca said that 1,121 unvaccinated adults had been exposed to an infected person as part of the trial.
Treatment AZD7442 reduced the risk of developing symptoms by only 33 per cent — which was 'not statistically significant', it added.
The company is nevertheless continuing trials to assess whether the drug can prevent Covid or treat more severe symptoms.
The US government has funded the development of AZD7442 and has agreements to receive 7,00,000 doses.
Meanwhile, AstraZeneca's Covid vaccine, which was developed with the University of Oxford, faced fresh safety doubts.
The jab has been suspended in several European countries over reports of rare blood clots.
A top official in the European Medicines Agency was on Sunday reported as having suggested that it might be worth abandoning AstraZeneca's vaccine if alternatives were available.
But the EMA said the body's head of vaccine strategy, Marco Cavaleri, had been misrepresented, and that he believed its benefits outweigh its risks.
'The decision on its use in different populations and ages is the prerogative of the EU Member States, based on specific factors such as virus circulation and vaccine availability,' a spokeswoman said.
A study from British health authorities published on Monday found that two doses of AstraZeneca/Oxford or rival Pfizer/BioNTech vaccines stopped the need for in-patient treatment in more than 90 per cent of cases of the Delta variant.
The UK government on Monday announced a four-week delay to the full lifting of coronavirus restrictions in England due to a surge in infections caused by Delta, which first appeared in India.
The WHO warned Monday that Covid-19 was moving faster than the vaccines, and said the G7's vow to share a billion doses with poorer nations was simply not enough.
Global health leaders also warned the pledge was too little, too late, with more than 11 billion shots needed.
Faced with outrage over disparities in jab access, the Group of Seven industrialised powers pledged during a weekend summit in Britain to take their total dose donations to more than one billion, up from 130 million promised in February.
'I welcome the announcement that G7 countries will donate 870 million new vaccine doses, primarily through Covax,' World Health Organisation chief Tedros Adhanom Ghebreyesus told journalists.
Want stories like this in your inbox?
Sign up to exclusive daily email
More Stories from North America