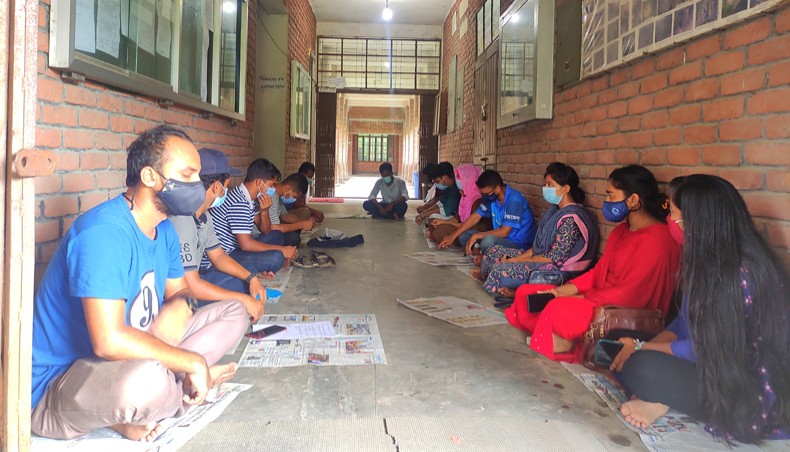 Several third-year students of Jahangirnagar University on Sunday afternoon began fast-unto-death again, demanding completion of their final examinations which were postponed earlier due to the Covid situation.
Fifteen students of the university's geological sciences department under the academic session of 2016-17 began their fast at about 3:00pm on the department building premises to press home their demand.
They also placed a four-point demand of announcement of their third-year final examination's routine by June 14, completion of the examinations before Eid-ul-azha vacation, completion of forth year class by November and honour's final examinations by this year.
Saimun Islam, a student on the hunger strike, said, 'Though the authorities have decided to hold final examinations virtually, the routine is yet to be announced.'
Professor Syeda Fahliza Begum, chairman of the department, told New Age that the department's academic council meeting was held just on Sunday and the routine would be announced soon.
'The examinations will be held within two to three weeks. We are taking time to finalise examination routines, syllabi and other preparations.', she added.
Earlier on February 2, two other third-year students held a similar strike. Later, they ended their strike following the authorities' assurance of holding examinations by June 25 but the examinations were postponed amid the recent surge of Covid infections.
Want stories like this in your inbox?
Sign up to exclusive daily email
More Stories from Country