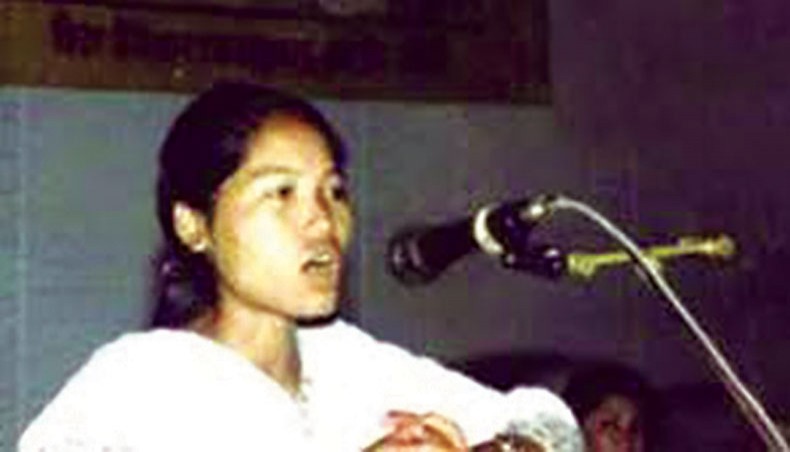 Samajtantrik Mahila Forum on Saturday demanded justice for Hill Women's Federation leader Kalpana Chakma, who is a victim of enforced disappearance, and said that the incidence is the worst example of impunity as no justice is in sight even after 25 years.
In a statement, the forum president Rawshan Ara Russo and general secretary Shampa Basu said that none of the perpetrators was arrested instead the suspects were allowed to continue their jobs.
On June 12, 1986, Kalpana, the then Hill Women's Federation organising secretary, was allegedly abducted from her house at New Lalyaghona of Baghaichari in Rangamati several hours before the seventh national elections.
Kalpana was then campaigning for independent candidate Bijoy Ketan Chakma, the then senior presidium member of Pahari Gana Parishad, who was supported by all hill peoples' organisations.
Three probes involving 39 investigation officers in the last 25 years have neither seen success in identifying the perpetrators nor revealed her whereabouts, said the statement.
The family alleged that none interrogated the suspects — the then Lieutenant Ferdous Kaisar Khan, village defence party member Nurul Huq and police constable Saleh Ahmed, the statement added.
The family believed that had any of the investigators interrogated the three, the facts about Kalpana would have emerged long ago.
It was not confirmed whether the three suspects were interrogated ever.
Want stories like this in your inbox?
Sign up to exclusive daily email
More Stories from Country