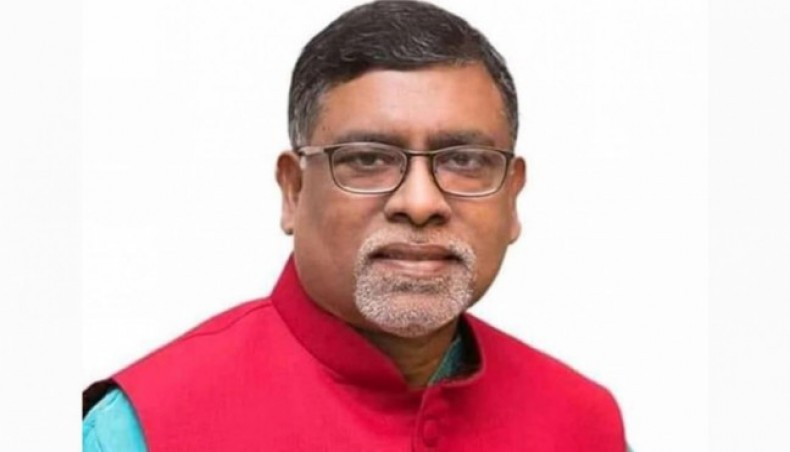 Health minister Zahid Maleque on Saturday said that a deal with China was signed over Covid vaccine procurement, a ministry press release said.
'A deal has been signed with China over the procurement of vaccine. Bangladesh expects China to act promptly over the deal,' said Zahid at a virtual programme in Dhaka.
The press release, however, gave no further details.
The government has been in separate negotiations to procure Sinopharm and Sinovac Covid vaccines from China.
On May 27, the government approved the purchase of 1.5 crore doses of the Sinopharm vaccine for Tk 1,267 crore or $10 a dose.
But the move to procure the Sinopharm vaccine has faced a setback as a senior Bangladesh government official disclosed the vaccine's unit price to reporters allegedly in violation of the non-disclosure condition of the agreement.
Besides, Bangladesh au- thorities are making frantic efforts to meet a shortage of about 15 lakh doses of the Oxford-AstraZeneca vaccine for the second-dose inoculation of the people who have already received the first dose a few weeks ago.
The government began to explore alternative sources of Covid vaccines after its nation-wide inoculation campaign had come to a halt due to the failure of the Serum Institute of India to deliver the agreed Oxford-AstraZeneca vaccine doses.
Under a contract with the Bangladesh government, the Serum India was scheduled to supply three crore doses of the vaccine to Bangladesh by June 2021 but the company stopped supplying the vaccine in March after sending only 70 lakh doses.
The government has also been in negotiation to procure the Sputnik V vaccine from Russia for some time.
The government has, meanwhile, started vaccinating medical students after getting a consignment of five lakh Sinopharm doses as gift.
An ISPR press release on Saturday said that two planes of Bangladesh Air Force would leave for China in the night for airlifting another six lakh doses of the vaccine gifted by China.
The drug administration of Bangladesh has so far approved five Covid vaccines — Oxford-AstraZeneca, Pfizer, Sinopharm, Sputnik V and Sinovac — for emergency use in the country.
Bangladesh also received 1.06 lakh doses of Pfizer vaccine from the global vaccine alliance also known as Gavi on June 1.
Foreign minister AK Abdul Momen on Friday said that Bangladesh would receive some 10 lakh doses of the Oxford-AstraZeneca vaccine under the Gavi initiative without giving the time by when the vaccine may arrive.
Want stories like this in your inbox?
Sign up to exclusive daily email
More Stories from Country