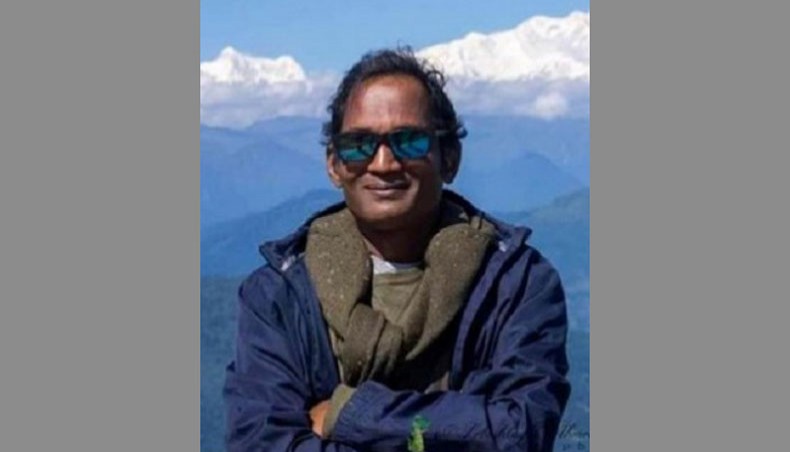 The Counter Terrorism and Transnational Crime unit of police submitted a fresh charge sheet to a Dhaka court in a case filed under the Digital Security Act on Wednesday against cartoonist Ahmed Kabir Kishore, and six others on charge of posting comments on social media websites criticising the government.
The other people in the charge sheet are Rashtrachinta Dhaka coordinator Didarul Bhuiyan, former Dhaka Stock Exchange director Minhaj Mannan, Netra News editor-in‑chief Tasneem Khalil, Zulkarnain Sayer Khan alias Samiul Islam, Ashiq Imran, and Swapan Wahid.
Minhaj, Tasneem, Samiul, Ashiq and Wahid were dropped from the charge sheet that was submitted in February 9, 2021.
The court then asked the CTTC of Dhaka Metropolitan Police for further investigation, said Cyber Tribunal's public prosecutor Nazrul Islam Shamim.
In his case lodged on May 5, 2020, RAB-3 warrant officer Abu Bakar Siddique named the 11 people and five to six unidentified people on charge of tarnishing the image of the country's founding president Sheikh Mojibur Rahman, hurting the spirit of liberation war and spreading rumours about Covid-19 and the Bangladesh Army and other security forces on social media.
DMP additional commissioner for CTTC Asaduzzaman said that they ran a new investigation following the court order and named seven accused in the charge sheet.
Kishore, writer Mushtaq Ahmed and Didarul were named in the first charge sheet.
Mushtaq, detained in the DSA case, died at Kashimpur High Security Jail in Gazipur on February 25 while Kishore and Didarul are in bail.
Additional commissioner Asaduzzaman said that they had arrested the accused who are in Bangladesh and accused who are in abroad were shown as fugitive in the case.
Tasneem Khalil, Samiul, Ashiq, and Wahid are shown as fugitive in the fresh charge sheet while names of Shahed Alam, a journalist living in the US, Asif Mohiuddin, a Germany-based blogger, and Philip Schumacher were dropped.
Police said that the accused were spreading propaganda through a Facebook page named 'I am Bangladesh.'
After the case was filed, Mushtaq, Kishore, Minhaz Mannan, and Didarul were shown arrested after they had reportedly been picked up.
Want stories like this in your inbox?
Sign up to exclusive daily email
More Stories from Country