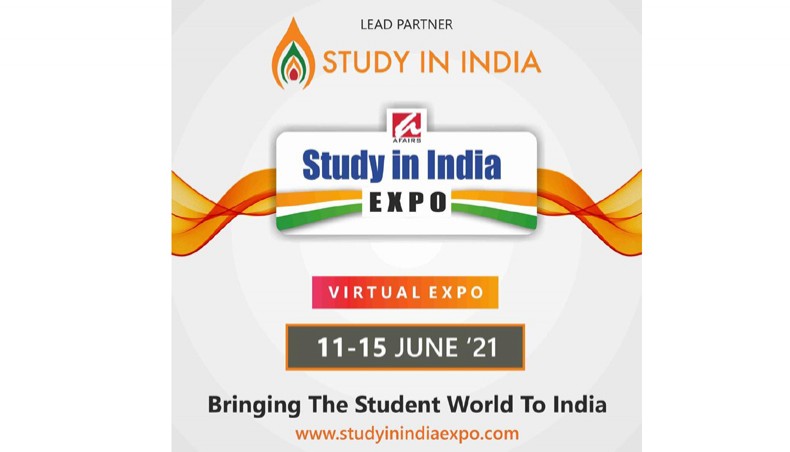 A five-day virtual expo on studying in India is going to begin on Friday.
The expo titled 'Study in India Virtual Expo 2021', organised by Afairs Exhibitions and Media Pvt Ltd, will end on June 15.
The lead partner of the expo is Study in India, a flagship project under the Indian education ministry, said a press release.
The program facilitates the inflow of international students to study in India at globally recognised premier institutions across India.
The virtual expo opens up all possibilities for Bangladeshi students to explore India's top universities, interact with the admissions heads and secure their seat from the aspirant students' home.
'And the good news is that Study in India partner Institutions are offering scholarships up to 100 per cent scholarships on fulfilling the required criteria,' read the press release.
The students between 17 and 21 years of age are requested to register at www.studyinindiaexpo.com , which is entirely free of cost.
It said that the expo will help and benefit the students as they would be able to find out more than 40 of India's top Institutions and choose from over 200 courses.
'Directly interact with the Admission Heads of Universities – ask questions, clear doubts, get fast admissions. Access all of these from the safety and comfort of your home. No mask expo! And you get all these at scholarships up to 100%! On fulfilling the required criteria,' the release said.
The release said that the virtual expo was open for the students from 09.30am to 6.30pm IST from June 11 to June 15, 2021 and the students could log in anytime with his or her login email ID.
'You could directly make a WhatsApp chat audio or video with the Admissions Head. These Admissions Heads would be in person available throughout the Virtual Expo on all days,' read the release.
Want stories like this in your inbox?
Sign up to exclusive daily email
More Stories from Country