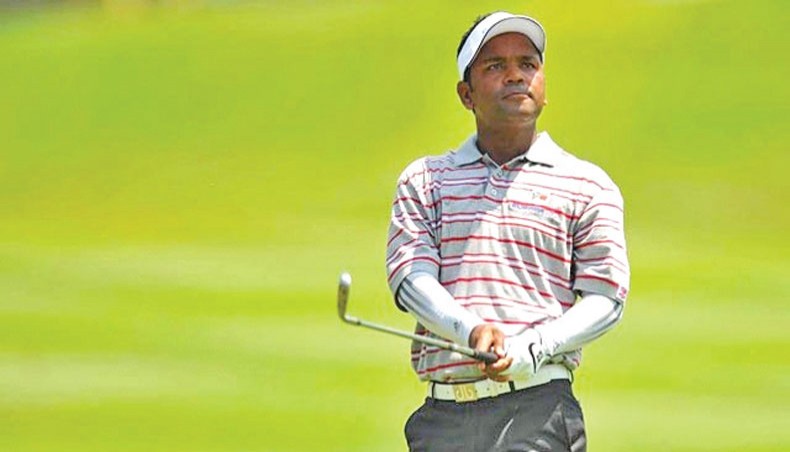 Covid-19 induced sabbatical from competitive action has cost Bangladesh's premier golfer Siddikur Rahman the chance to try and qualify for the Tokyo Olympics and become the country's first athlete to directly qualify for the mega event twice.
Siddik became the first Bangladeshi athlete to secure direct qualification in the Olympics in the Rio Games in 2016 and was hoping to again take part in the world's biggest sporting extravaganza in Tokyo, which will take place this year from July 23 to August 8.
Siddik needed to rank in the top 300 of the rankings in order to become one of the 60 golfers who will compete in this year's men's individual event, which is scheduled to be held at the Kasumigaseki Country Club from July 29 to August 1.
After the Bandar Malaysia Open in March 2020, the last tournament Siddik participated in, he ranked 532 in the rankings.
Since then the two-time Asian Tour winner couldn't take part in any international event due to travel restriction caused by the Covid-19 pandemic.
Siddik, who has slipped down to 797 in the rankings after not competing for over 14 months, believes that he could've climbed up the rankings had he been able to compete in this period.
'No chances to qualify [for Olympics] this time. I missed around 30 Tours. I was close to qualifying last year. I needed to do well in two tournaments to jump up inside 300 ranking. If I could finish on top-five places in two tournaments, I had a good chance,' Siddik told New Age on Thursday.
'I am down in the rankings only because I have not competed in international tournaments for a long time… Most European and American golfers were able to continue their campaigns in this period. But I could not due to travel restrictions,' said Siddik, adding that there are no Wild Cards in Olympics for golf.
Though disappointed, Siddik has no regrets for not qualifying for the Olympics as he has already done it once.
'Honestly, I have no regrets for that as I have already represented the country in Rio Olympics 2016 by directly qualifying as the first Bangladeshi athlete,' said the 36-year-old golfer.
The golfer is now practicing by himself at the Kurmitola Golf Club and is unsure about when he would get to compete in a tournament again.
'Feeling bored as I haven't competed in a long time. There are also no local tournaments. I am passing time by practicing by myself at Kurmitola,' Siddik said.
Want stories like this in your inbox?
Sign up to exclusive daily email