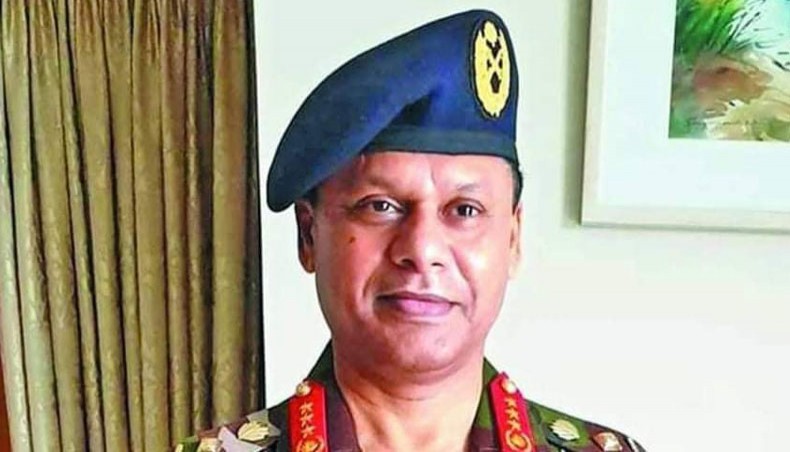 Lieutenant General SM Shafiuddin Ahmed has been appointed as the next chief Bangladesh Army for three years with effect from June 24.
Shafiuddin, currently serving as the quarter master general, will replace chief of army staff General Aziz Ahmed, who will retire on June 24.
Shafiuddin would be promoted to the rank of General before he takes up the position of army chief, according to a gazette notification signed by defence ministry deputy secretary Wahida Sultana.
He will be the 17th army chief of the country.
Earlier on December 30, 2020, the Inter Services Public Relations Directorate in a press release said that Lieutenant General SM Shafiuddin Ahmed took charges as the QMG.
The ISPR stated that Shafiuddin was promoted to the rank of Lieutenant General on August 25, 2019.
He served as the general commanding officer of the Army Training and Doctrine Command on his promotion as one of the five Lieutenant Generals.
Before his promotion, he was commanding as a general officer commanding and area commander of Logistics Area.
In 2012, he became the general officer commanding of the 19th Infantry Division in Mymensingh.
In his career, Shafiuddin has also served as a director general of the Bangladesh Institute of International and Strategic Studies and a senior directing staff of the National Defence College.
He served in UN peacekeeping missions as the deputy force commander in the Central African Republic.
In the past, the ISPR stated, Shafiuddin commanded 52 Infantry Brigade in Sylhet and served as a battalion commander at the Bangladesh Military Academy and the director of military training directorate in Army Headquarters.
Shafiuddin was commissioned in the 9th BMA Long Course on December 23, 1983 in the infantry corps.
He was born in Khulna on December 1, 1963 and is a former student of Jhenaidah Cadet College of the 12th intake.
Army chief General Aziz was immediate senior to Shafiuddin in the BMA.
Aziz joined the BMA as officer cadet on August 7, 1981 and was commissioned in the Regiment of Artillery on June 10, 1983 with 8th BMA Long Course.
Want stories like this in your inbox?
Sign up to exclusive daily email
More Stories from Country