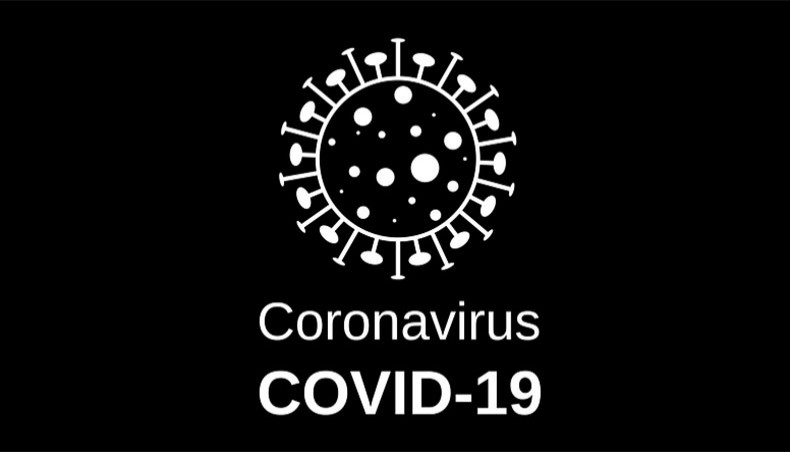 India on Thursday recorded a global record of more than 6,000 coronavirus deaths in 24 hours after one state dramatically revised upwards its data, stoking suspicions that the country's toll is much higher than reported.
According to health ministry figures, 6,148 people died in the previous 24 hours, taking total fatalities to almost 3,60,000, the world's third highest.
The previous world record according to an AFP tally was 5,527 in the United States on February 12, although this was also due to an upwards revision of earlier deaths.
On Wednesday the eastern state of Bihar hiked its death toll by around 4,000 to almost 9,500 after reviewing death records, officials said.
Bihar's high court in Patna demanded an audit of the figures after allegations that the local government was hiding the scale of infections and deaths.
Similar accusations have been levelled at other state governments after a recent coronavirus surge saw crematoriums overwhelmed in many places and hundreds of bodies dumped in rivers or buried in shallow graves.
With record-keeping poor even in normal times, many experts believe India's death toll is several times higher than the official number, meaning it could be over a million — which would make it the world's highest.
Suspicions have been heightened by the fact that death rates in many countries, for example Brazil and the United States, are several times higher than in India.
Meanwhile, the novel coronavirus has killed at least 37,64,250 people since the outbreak emerged in China in December 2019, according to a tally from official sources compiled by AFP at 1000 GMT on Thursday.
At least 1,74,350,990 cases of coronavirus have been registered.
The World Health Organisation estimates that the pandemic's overall toll could be two to three times higher than official records, due to the excess mortality that is directly and indirectly linked to Covid-19.
On Wednesday, 10,848 new deaths and 4,27,475 new cases were recorded worldwide. Based on latest reports, the countries with the most new deaths were India with 6,148, followed by Brazil with 2,723 and United States with 668.
The United States is the worst-affected country with 5,98,765 deaths from 3,34,14,117 cases.
After the US, the hardest-hit countries are Brazil with 4,79,515 deaths from 1,71,22,877 cases, India with 3,59,676 deaths from 2,91,83,121 cases, Mexico with 2,29,353 deaths from 24,41,866 cases, and Peru with 1,87,479 deaths from 19,91,203 cases.
The country with the highest number of deaths compared to its population is Peru with 569 fatalities per 1,00,000 inhabitants, followed by Hungary with 309, Bosnia-Herzegovina with 289, the Czech Republic with 282, and the Republic of North Macedonia with 262.
Latin America and the Caribbean overall has 11,93,533 deaths from 3,43,97,187 cases, Europe 11,47,282 deaths from 5,34,20,746 infections, and the United States and Canada 6,24,608 deaths from 3,48,10,915 cases.
Asia has reported 5,19,007 deaths from 3,78,83,639 cases, the Middle East 1,45,326 deaths from 88,21,525 cases, Africa 1,33,390 deaths from 49,66,935 cases, and Oceania 1,104 deaths from 50,043 cases.
American biotech company Moderna said Thursday it was asking the US Food and Drug Administration for an emergency use authorization for its Covid-19 vaccine to be given to adolescents.
The move was widely expected after the company announced in May early results from a trial of 3,700 12-to-17-year-olds that found the two-dose regimen was safe and highly effective.
On Monday, Moderna made similar requests to the European and Canadian regulators.
Taiwanese rights activists urged authorities to revoke a 'discriminatory' ban on migrant workers going outside after a coronavirus outbreak spread to the island's lucrative tech sector.
The local government in central Miaoli county this week imposed a stay indoors order on all migrant workers unless they were explicitly commuting to work.
The US will buy 500 million vaccine doses to donate to poorer nations in a bid to 'supercharge' the pandemic fight, with many parts of the world still struggling to contain the virus.
The World Health Organisation warns vaccination rates in Europe are still far off what is needed to stop a resurgence and calls on countries to maintain protective measures.
Iran's confirmed cases surpass the three million mark, though daily cases and deaths continue a downward trend after peaking in April.
The pandemic has had an unprecedented effect on human rights, fuelling racism and child abuse, the EU's rights agency says in its annual report.
Singapore will begin slowly easing a month-long partial lockdown from next week after the curbs succeed in stemming an outbreak.
Global plastics production declined in 2020 as a result of the pandemic, only the third time since World War II that output has fallen, an industry body says.
People getting vaccinated in Canada's Manitoba province can enter a lottery to win a hefty cash prize or scholarship money in a bid to encourage jab uptake.
Want stories like this in your inbox?
Sign up to exclusive daily email
More Stories from South Asia