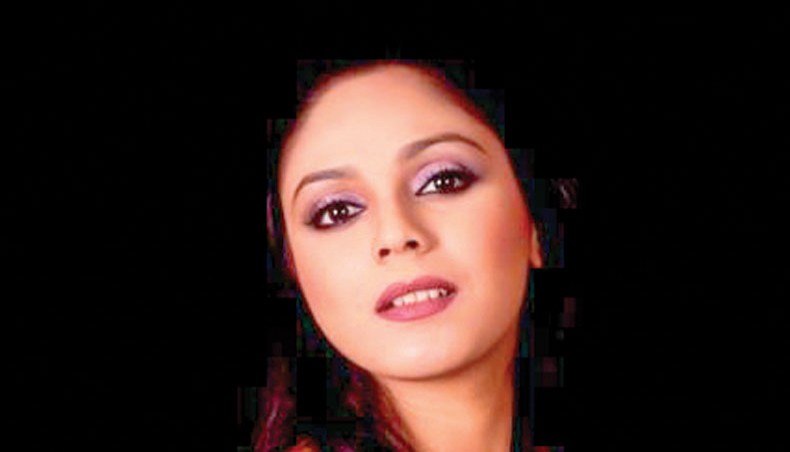 Popular small screen, film and theatre actress Sanjida Preeti said that it would not be easy to bring the audience back to theatre venues after the government-imposed restrictions are eased.
'The Covid-19 crisis has delivered a huge blow to theatre practices in the country. People have been trapped inside of their homes for months and all public venues have been closed. However, I think that bringing people back to the theatre venues would be challenging for theatre activists after the easing of Covid restrictions,' Sanjida Preeti told New Age.
'Artistes act in theatre productions to hone their acting skills. Most artistes are pursuing theatre out of their passion,' Sanjida added.
Sanjida Preeti is currently acting in a government grant-winning film '1971: Sei Sab Din' directed by Hridi Huq. The film has also been written by Hridi Huq and conceptualised by Dr Enamul Huq. It also stars Mamunur Rashid, Jayanto Chattopadhyay, Shilpi Sarkar Apu, Litu Anam, Tareen Jahan, Ferdous Ahmed, Hridi Huq, Shajal Noor, Shaju Khadem, Anisur Rahman Milon, Nazia Haque Orsha, Moushumi Hamid and others.
On her role in the Liberation War-based film, she said, 'I will portray the role of Binti in the film. Binti belongs to a minority Hindu family'.
She is also acting in an upcoming film titled 'Mridha vs Mridha'.
'I have completed about 30 to 40 per cent shooting for the film. The worsening coronavirus situation forced the director to postpone the film's shooting,' she added.
While speaking about her experience of attending shootings amid the Covid situation, she said, 'Many people working on shooting floors hardly follow the health safety guidelines. On top of that, the actors and actresses cannot wear masks in front of the camera. As a result, we are worried about getting infected.'
'This is why I keep myself away from work. I do not say yes to shootings unless it is an absolute must for me,' mentioned Sanjida adding,' I value my life more than anything else in the world. Our main goal should be staying safe until the Covid situation improves. Life is more important than anything else in the world. This is why I have been very selective when choosing projects. I try to stay at home as much as I can. I am waiting for the Covid situation to improve. I urge all to follow the Covid health safety guidelines.'
Want stories like this in your inbox?
Sign up to exclusive daily email