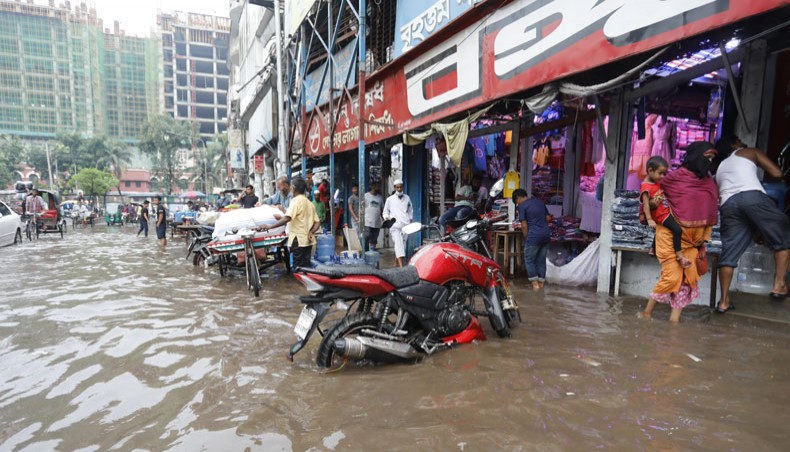 Bangladesh's capital Dhaka was ranked as the fourth least liveable city among 140 cities in the world, according to the Economist Intelligence Unit report 2021.
The city of 20 million people moved one notch up in the report which ranked it 138th in 2019 and 139th in 2018.
The influential ranking based on five broad categories — political and social stability, access to healthcare, culture and environment, education and infrastructure in a city has shaken up by the coronavirus pandemic.
Dhaka has been ranked 137th among 140 cities with 33.5 points. It scored 55 in stability, 16.7 in healthcare, 30.8 in culture and environment, 33.3 in education and 26.8 in infrastructure.
The metropolitan city of Auckland (96.0) in New Zealand named as the most liveable city of the world by EIU followed by Osaka (94.2) in Japan and Adelaide (94.0) in Australia, all of which had a swift response to the Covid pandemic.
Damascus in Syria, marked 10 years of the civil war this year, remained the world's least liveable city.
On a regional average, Asia ranked well below North America and Western Europe, according to the EIU.
Among other Asian countries, only Pakistan's Karachi is among the 10 least liveable cities, at 134th place.
Centre for Urban Studies honorary chairman Professor Nazrul Islam said that the report did not surprise him and he does not see the possibility of any sudden change in the least liveable condition.
He emphasised on ensuring governance and stopping pollution.
All sort of pollutions, water management deteriorated in the city while Dhaka responded to Covid-19 better than many other cities of the world.
Bangladesh Institute of Planners general secretary and Jahangirnagar University urban planning professor Adil Mohammed Khan said that the people of the city are very much aware of their living condition and did not need the report.
He said that the authorities concerned were not addressing civic problems and not investing in pragmatic programmes and activities to solve them while a number of mega projects are being implemented on a priority basis. Some of these projects failed to improve liveability, he added.
He also blamed the development philosophy behind Dhaka, a city where tree cutting for restaurants are being allowed by the authorities and the encroachment on open spaces and water bodies continues unabated.
He suggested a planned investment to ensure hygiene, waste management, the management of drainage, air pollution, traffic, healthcare and others.
Aminur Rahman, a resident of Jurain in the capital said, 'Life has become more difficult in Dhaka gradually. Pollution, lack of utilities, including water, public transport and income generation facilities has made things worse for me in this city.'
Imrul Hasan, an employee of a private company, living in Mirpur said that waterlogging, lack of open spaces, high living expenses made his life a burden in a city where several million poor people also live.
Dhaka North City Corporation chief executive officer Md Selim Reza said that the DNCC has taken a number of pragmatic steps to make the city liveability for its citizens.
He said that at the end of the ongoing mega projects, including metro rail, expressway, open space renovation and others, people would get to live a better life.
'I hope our improvement will continue,' he said.
Want stories like this in your inbox?
Sign up to exclusive daily email
More Stories from Country