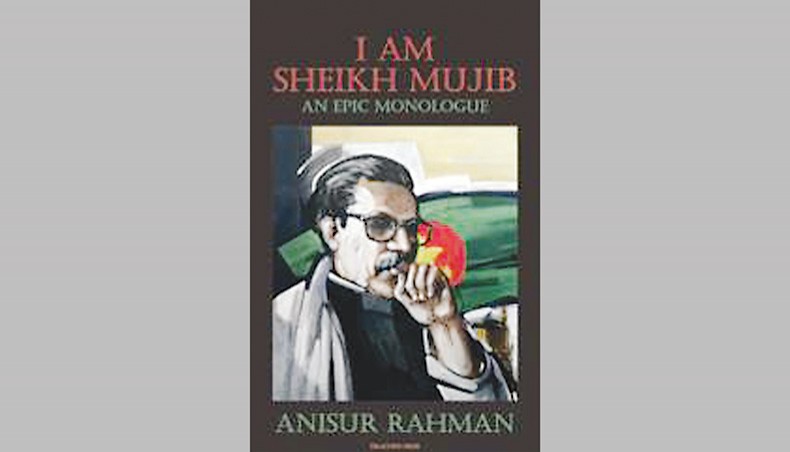 Sweden-based Bengali poet Anisur Rahman's work 'I am Sheikh Mujib: An Epic Monologue' was launched globally at a programme held in a hybrid format at the Crystal Lounge, Gulshan Club in Dhaka on Monday.
Commerce minister Tipu Munshi, foreign Secretary Masud Bin Momen, secretary of information and broadcasting Md Mokbul Hossain, Dhaka University fine arts faculty dean Nisar Hossain, BKMEA president Mohammad Ali Khokan and others were present as guests at the event.
Editors of the book Dominic Williams and Melanie Perry from UK, lecturer at Kisii University, Kenya Christopher
Okemwa from Kenya, historian Catherine Fletcher from New York, writer Kristian Carlsson and Anisur Rahman from
Sweden, among others, virtually attended the programme.
In the book, Anisur Rahman brings to life the authentic voice of the country's founding president Sheikh Mujibur Rahman during the years of struggle for a separate, independent nation for the Bangla-speaking people.
The book is being released worldwide and is available on Amazon and other online channels. Its English edition has been made available from New York, London and Tallin. Artist Rafiqun Nabi has contributed the cover to this global edition with his portrait of Sheikh Mujibur Rahman and artist Nisar Hossain Hossain contributed the illustrations.
This epic monologue has previously been presented at different theatres and universities in Africa, Asia and Europe in diverse languages, including at Jahangirnagar University, Kisii University, Lund University and Wiks folkhögskola.
The international publishing house, Dracopis Press, is the publisher of its English edition which was printed simultaneously in USA and Europe in the current year.
Originally written in Bengali and published by publishing house Ananya Prokashoni in 2017, 'I am Sheikh Mujib' has so far been translated into differentw languages, including Swedish, English, Persian, Nepali, Georgian, Spanish, Swahili and Russian.
Kisii University, together with Kistrech Theatre International, will premiere a theatrical adaptation of the book in October this year. One World
Theatre of Nepal will perform it in Dhaka in October if the Covid situation improves.
Want stories like this in your inbox?
Sign up to exclusive daily email
More Stories from Literature