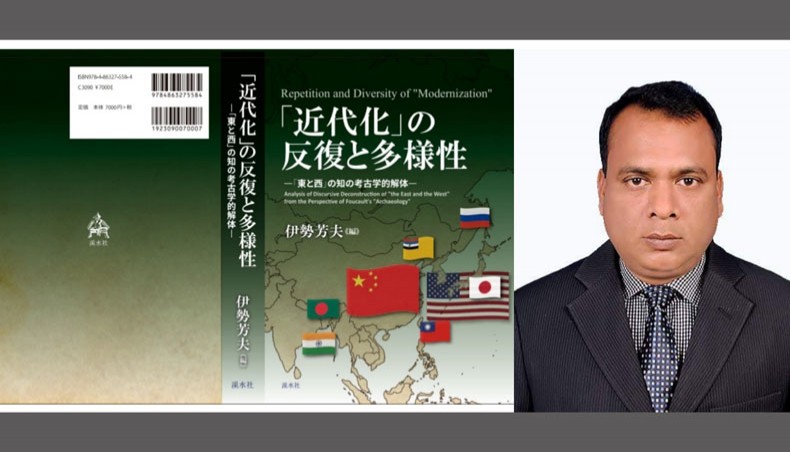 A book by Islamic University's English department professor M Mamunur Rahman and his team has been published from Hiroshima in Japan recently.
The book was published on June 1 under the title of Repetition and Diversity of Modernisation: Analysis of Discursive Deconstruction of The East and the West from the Perspective of Foucault's Archaeology.
It is a joint contribution of a research team led by Ppofessor Yoshio Ise of the Graduate School of Language and Culture, Osaka University. The book, edited by Ise, mainly focused on the relationship between the East and West from the perspective of Michel Foucault's poststructuralist theory.
Professor Mamunur, on his part, has focused on the postcolonial national identity formations in India and Bangladesh. He has particularly provided a theoretical interpretation to the 'formation of the secular national identity in Bangladesh spearheaded by the country's founding president Sheikh Mujibur Rahman and consolidated by his daughter, Sheikh Hasina, who has forwarded a vision of the development-oriented national identity.'
He had been engaged in joint research with professor Yoshio Ise since 2016 under the KAKEN-HI project with the grant-in-aid by Japan Ministry of Education and Japan Society for the Promotion of Science, said Mamunur.
Earlier, he was selected for the Monbukagakusho MEXT scholarship, Embassy Selection, in 2007 and got admitted to Osaka University.
Want stories like this in your inbox?
Sign up to exclusive daily email
More Stories from Country