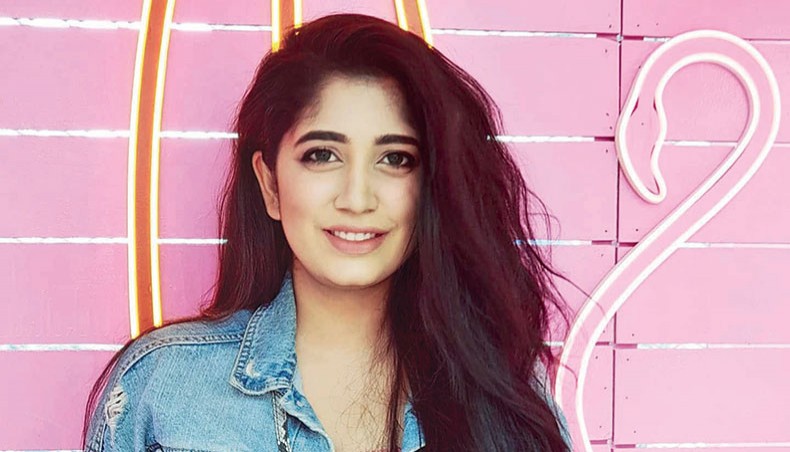 Actress and model Shahtaj Monira Hashem said that she had always been selective in choosing TV and advertising productions as she prefers to make slow and steady progress.
'I act in small screen productions occasionally and only play characters which suit me. I believe that the so-called overnight success is nonexistent. I want to achieve lasting success through small and continuous steps as slow and steady progress always pays off,' Shahtaj Monira Hashem told New Age.
Shahtaj began her journey as a model for a TVC which was aired on Gazi Television in 2015. She gradually won fame acting in different advertisements, teleplays and music videos.
'I just want to associate myself with good work, whatever that may be. At the outset, I could never really imagine myself as an actress. One day, Mostofa Sarwar Farooki offered me a role in a TVC for Banglalink. I accepted it and became a brand ambassador for Banglalink though I never had any prior acting or modelling experience,' said Shahtaj.
'I feel more comfortable acting in advertisements than teleplays. I have recently acted in a few TVCs, which will be aired soon on different TV channels and online platforms,' added Shahtaj, who has acted in TVCs for Alpenliebe Juzt Jelly, Banglalink, ChocoByte and others.
Shahtaj has received a huge response acting in teleplays, namely Alpana Kajal, Chinigura Prem, Unlimited Masti, Photograph, Shows of Poetry, Complicated and others.
She recently acted in a new teleplay Bhalobasha Obiram, which has been directed by Sardar Rokon and written by Ahmed Tawkir.
Regarding the teleplay, Shahtaj said, 'The teleplay revolves around a romantic love story of a young couple, who overcome the class barrier. It was aired on a private TV channel on March 24 and is now available on different online platforms.'
On her upcoming ventures, she said, 'I will be acting in a few Eid productions and TVCs and I am also looking forward to releasing a new music video of my second song after five years.'
She released her first song Ure Jai in 2016. The title of her second song has not been selected yet. The shooting for the music video of the song, written by Muza, will begin at the end of July. It will be directed by Tanim Rahman Anshu.
'The song belongs to the pop genre. I hope the younger generation will enjoy it,' said Shahtaj.
She made her silver screen debut with the film 'Iti, Tomari Dhaka' in 2018.
'I have received a few offers to act in films. I am waiting for roles which I may deem suitable,' mentioned Shahtaj, who also shared her future plans.
'I am passionate about both acting and singing. However, in future I might focus more on singing and pursue a career as a professional singer. I urge my well-wishers to help me by giving valuable feedback,' ended Shahtaj.
Want stories like this in your inbox?
Sign up to exclusive daily email