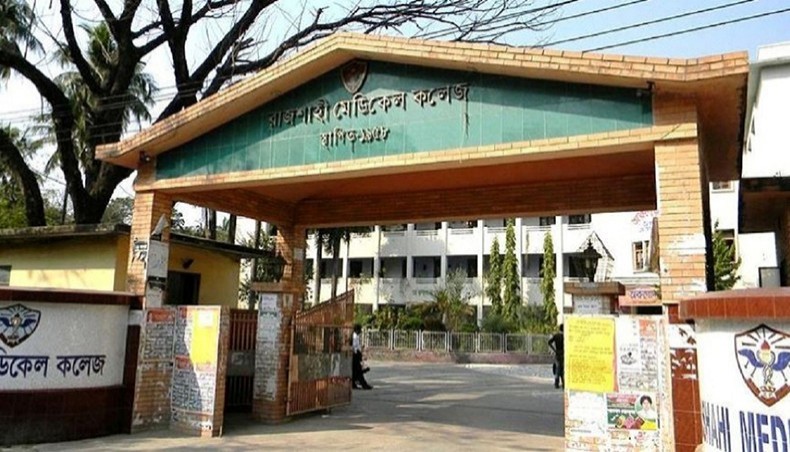 Seven more people died of Covid-19 infection at Rajshahi Medical College Hospital in Rajshshi city in the past 24 hours ending Monday morning, hospital authorities said.
Three of the deceased were from the boarding district of Chapainawabganj, which was put under strict lockdown since 25 May, and one each from Rajshahi, Pabna, Naogoan, and Natore districts, they said.
With the latest deaths, a total of 60 patients died at the Covid units of the hospital in the last seven days, RMCH deputy director Dr Saiful Ferdous told New Age.
He said that a total of 232 patients were taking at the Covid units of the hospital till Monday morning. Of them, 18 were admitted to the Intensive Care Unit.
He also said that20 more patients were admitted to the Covid-19 units in the last 24 hours. Of them, 16 are from Rajshahi, 3 from Chapainawabganj and 1 from Naogaon. At the same time, 23 people returned home after recovering from the hospital.
Meanwhile, 241 out of 605 samples were tested positive at two labs of the hospital in the past 24 hours.
Dr. Saiful Ferdous said that 197 out of 477 samples were tested positive in Rajshahi district, while nine out of 46 samples from Chapainawabganj district, and 35 out of 85 samples tested positive in Naogaon district.
Want stories like this in your inbox?
Sign up to exclusive daily email
More Stories from Bangladesh