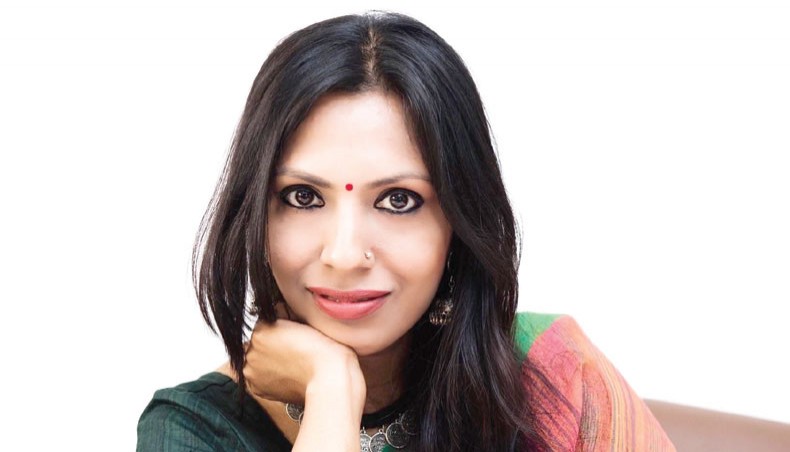 Fiction writer Kizzy Tahnin is sending ripples in contemporary Bangla literature with her stories. Since her childhood, she felt a compulsion to get into a dialogue with the world around her, which finally turned her into a writer.
She said that writing simply happened to her since she was never preoccupied with the idea of becoming a writer while sharing her literary journey in a recent interview with New Age.
'I did not start writing thinking that I would have to become a writer. I heard from my mother that when I was a child, I used to write on the pillow cover. I also used to write whatever came to my mind. When I started writing stories and poems during my school years, my works were sent to different dailies by my parents and the writings were published on children's pages. I was also involved in editing a wall magazine in my college years,' Kizzy Tahnin told New Age.
Writing short-form and long-form stories are Kizzy's forte. She talked about her creative processes and the method or routine she follows.
'Writing is so much a part of my being that it is very difficult to look at the process objectively. I spend two or three years developing plot of a story. I also have written some stories with a lot of preparation. After putting the plot on paper, I do exploration and then I delve into writing the story,' said Kizzy and continued, 'Characters in stories such as "Achhe Ebong Nai" came to my mind on the spur of the moment, and I started putting them on paper immediately.'
In her two collections of stories entitled Achhe Ebong Nai and Ichchher Manchitra, Kizzy has highlighted various aspects of social crises. She claims that it is important to highlight social crises alongside introspection in fiction.
'Instead of introspection, the characters in my stories have different philosophies. The philosophy expressed by Achhe and Nai in the book entitled Achhe Ebong Nai or the philosophies of Maqbool, Tuku Pagla, Peyaruddin Khan or Khunti Buri are not exactly my philosophy,' said Kizzy Tahnin, mentioning, 'Each story is about embodying some subtle insights. I think any story or literary work for that matter is a way to break down the whole into pieces. I love to see life that way. This is something akin to writing poems. I love to write like this, I feel comfortable telling stories in this manner.'
Kizzy has developed a way to tell stories in short sentences. In a few sentences, she captures an entire vignette of emotion. As she chooses not to take the beaten path, the writer feels glad to be able to point at many new developments that bring hope for writers like her.
'I want to give something new to my readers. It really gives me hope that in contemporary time, many writers are experimenting with form and content and in turn creating new styles,' she said.
On her recently published collection of stories titled Budh Grohe Chand Utheche, Kizzy Tahnin said that she explored the folds in both themes and characters.
'Budh Grohe Chand Utheche contains ten stories. It was published by Pathak Samabesh in February eying Amar Ekushey Book Fair 2021. In the collection of stories, readers will find stories within the stories, characters within the characters,' she said. 'People have not just become characters in these stories, or should I say in the folds of the stories. The stalwart like Shilpacharya Zainul Abedin, Binyakuri's Totamia, a parrot, a ribbon snake, the Brahmaputra or the Rupsha, and even masks of various colours have become characters. Readers can collect the book at Pathak Samabesh, rokomari.com,' concluded Kizzy Tahnin.
Want stories like this in your inbox?
Sign up to exclusive daily email
More Stories from Literature