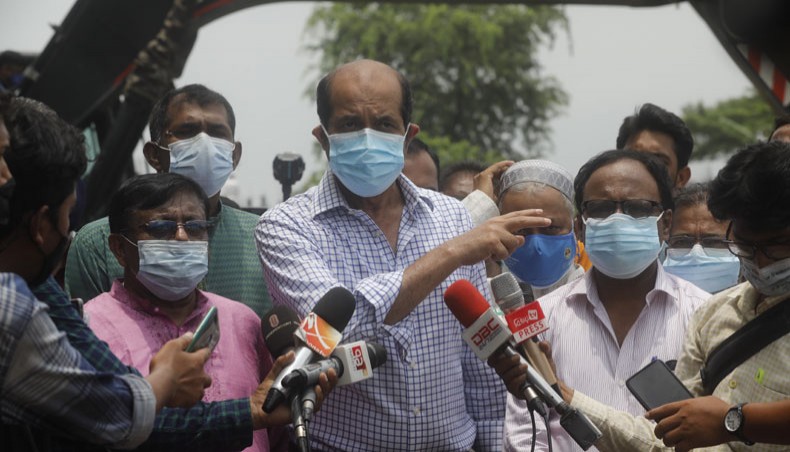 Dhaka north city mayor Md Atiqul Islam on Wednesday said that the residents of the city would get rid of waterlogging and pollution by next two years.
The mayor was talking to the reporters while attending an eviction drive against illegal structures on the Baunia Khal at Mirpur section 14.
To fix waterlogging and pollution, the DNCC was working on short, medium and long-term planning to solve the crises.
'City people will get free of waterlogging and pollution by next two years,' he said.
Atiq said that he would not serve any eviction notice to the grabbers before eviction drive.
The 60 feet wide Baunia canal was grabbed in palaces. The canal could not be free from grabbers even after repeated attempts,' he said.
'We are conducting this drive without notice as prior drive failed to free the canal from grabbers,' he said.
Mayor urged the city people to stand against grabbers collectively.
DNCC chief executive officer Md Selim Reza, chief engineer Amirul Islam, chief waste management officer M Saidur Rahman and local councillor Jamal Mostafa among others were present.
Want stories like this in your inbox?
Sign up to exclusive daily email
More Stories from Country