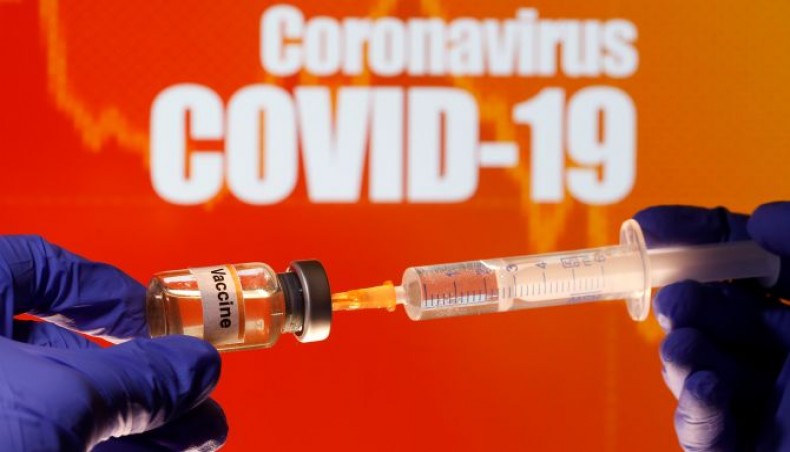 The Bangladesh Garment Manufacturers and Exporters Association has demanded that the government should bring the readymade garment workers under Covid vaccination on priority basis considering them as front liners as the labourers have been doing their jobs amid the pandemic to protect the economy of the country.
As per the government-set guidelines, only people aged above 40 years and frontline workers are entitled for the Covid-19 vaccine.
The country's RMG workers remain out of the criteria as the age of the most of the workers is below 40 years and they are not considered as frontline workers, BGMEA president Faruque Hassan told reporters on Monday.
He said that millions of workers were working in the RMG factories amid the Covid outbreak and contributing a lot to keep the economy of the country live.
'We have already sent a letter to the government to bring RMG workers under the vaccination on priority basis,' the BGMEA president said.
Faruque also said that RMG workers should be considered as frontline workers for their contribution to the economy.
At a views exchange meeting with reporters at Gulshan in the capital, he said that the RMG sector started recovering from the negative impact of coronavirus outbreak as the consumption of apparel increased in the western countries.
He hoped that both local and global business would pick up in full swing in October as the Covid vaccination is going on across the country.
Faruque also said that Bangladesh's RMG sector would get back the post-pandemic status after October.
The BGMEA president also demanded 10-per cent cash incentive against the export of man-made fibre-based products in the coming budget.
He said that the market share of MMF-based garments on the global market is 70 per cent and the rest 30 per cent cotton-based but Bangladesh produced only 30 per cent MMF-based products of its total exports.
BGMEA senior vice-president SM Mannan Kochi, vice-presidents Shahidullah Azim, Md Nasir Uddin and Rakibul Alam Chowdhury, and directors Md Mohiuddin Rubel and Md Imranur Rahman, among others, attended the meeting.
Want stories like this in your inbox?
Sign up to exclusive daily email
More Stories from Apparel