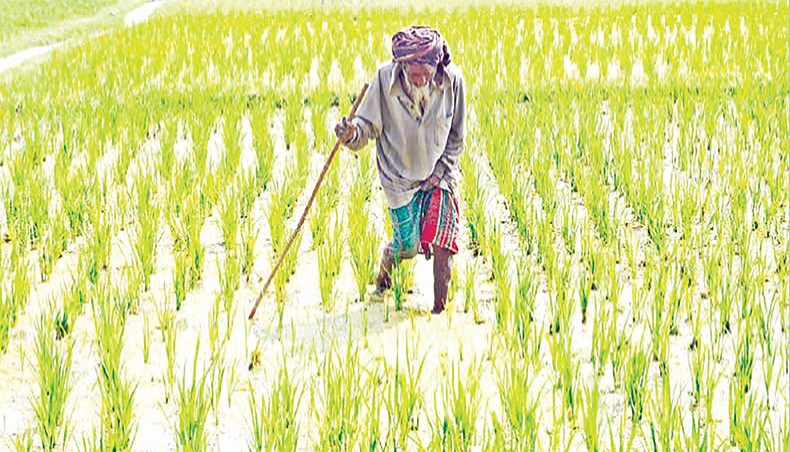 Monthly average disbursement of farm loans remained behind the target in the July-March period of the fiscal year 2020-2021 despite a spike in March.
Bangladesh Bank data showed that farmers received Tk 2,057 crore in loans a month on average in July-March but the average disbursement has to be Tk 2,191 crore to achieve the annual target.
The central bank in its annual agricultural and rural credit policy and programme for the fiscal year 2020-2021 has targeted to disburse Tk 26,292 crore after missing the previous fiscal year's target of Tk 24,124 crore for the first time since the programme was introduced amid the Covid outbreak.
Farmers received Tk 2,332.49 crore in farm loans in March, up Tk 300.39 crore on the previous month.
BB officials said that the farm loan disbursement usually increased in the dry season spanning from November to April.
They said that the central bank was keeping a close eye on credit issuance by the banks to farmers so that disbursement would not fall short of its target in FY21.
With the disbursement in March, the disbursement of farm loans also known as agricultural loans in the nine months of FY21 stood at Tk 18,513.31 crore, up Tk 1,591.45 crore on the same period of FY20.
The disbursement against the annual target reached 70.41 per cent in July-March of FY21 compared with the disbursement rate of 70.15 per cent in the same period of FY20.
In terms of the implementation rate, the private commercial banks and foreign commercial banks were lagging behind the state-owned banks.
The PCBs and the FCBs collectively implemented 66.48 per cent in July-March against the implementation rate of 75.85 per cent of the SoBs.
As agriculture plays a crucial role in the economy, issuing credit to farmers has become vital to keeping the agriculture-based rural economy vibrant at a time when the industry and service sectors are struggling to recover from the adverse impacts of the coronavirus outbreak, BB officials said.
As much as 40.6 per cent of the country's workforce is directly employed in the agriculture sector.
Want stories like this in your inbox?
Sign up to exclusive daily email