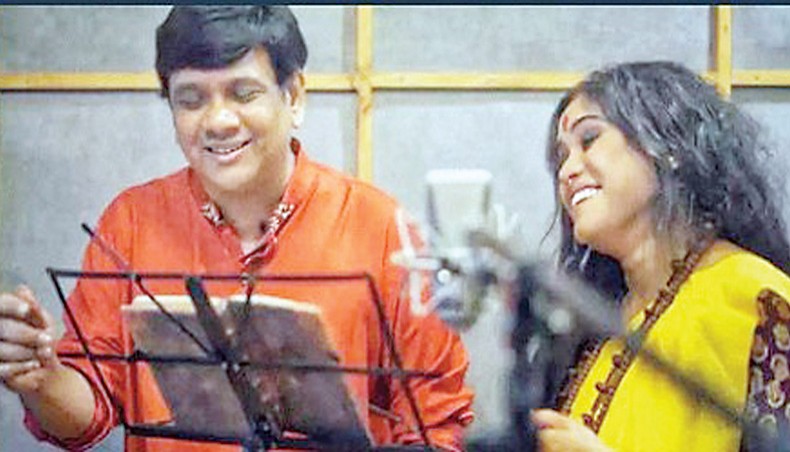 Duet song Binodini Rai, recorded by Bangladeshi singer Sabbir Nasir and Indian singer Shampa Bishwas, has crossed ten million views on social media, said a press release.
Binodini Rai was written and tuned by Plabon Koreshi while Rial Ashiq composed the music. It was released on April 11 marking Pahela Baishakh 1428.
'It is indeed a matter of great pleasure that my song titled Binodini Rai has received huge response from music lovers. It has garnered more than ten million views on social media during the ongoing coronavirus crisis. The success of the song proves that music lovers in Bangladesh still want to listen to quality songs. It is my first work with Plabon Koreshi and Shampa Bishwas. I hope that our upcoming ventures will be more successful,' said Sabbir Nasir.
'I thank music lovers for their support. This is my first work with Sabbir Bhai. He is an amazing person. I hope to work with Plabon Da and Sabbir bhai again in future,' said Shampa Bishwas.
Want stories like this in your inbox?
Sign up to exclusive daily email