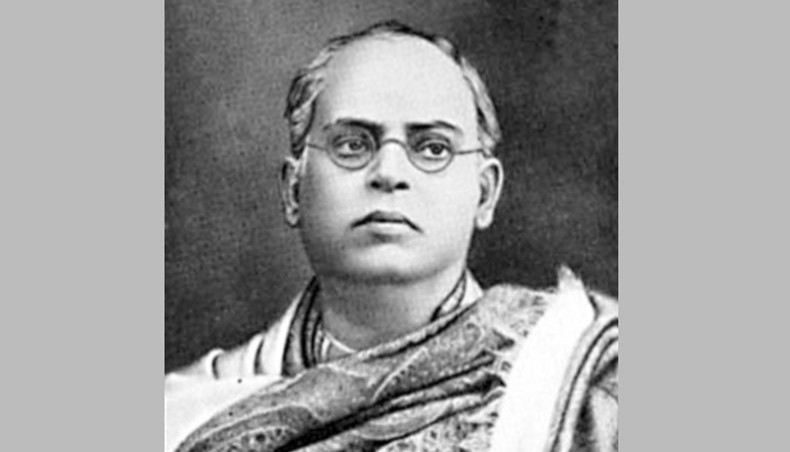 Today is the 108th anniversary of death of the poet, playwright and lyricist Dwijendralal Roy, who had won hearts of music lovers penning and composing timeless songs.
Dwijendralal composed about five hundred songs on different topics including nature, romantic agony, devotion to God and patriotism.
He was born on July 19, 1863 at Krishnanagar in Nadia district, British India to Kartikeya Chandra Roy and Prasannamayee Devi.
His songs, including Amra emni ese bhese jai, Bela boye jay, Banga amar janani amar, Dhana dhanya puspe bhara, E jagate ami boroi eka, Ailo rituraj sajani, Aayre basanta, Neel akasher asim cheye, Oi mahasindhur opar theke, Eso pransakha and others are still popular in both Bangladesh and West Bengal, India.
He started writing poems while still in his teens. While still a student he wrote Arjagatha (part 1) in 1882. Besides, he penned literary works namely Arjagatha (part 2), Hasir Gan, Mandra, Alekhya, Tribeni and others.
His notable plays include Sajahan, Chandragupta, Nurjahan, Pasani, Sita, Bhisma, Parapare, Babganari, Tarabai, Rana Pratapsingh, Mebar Patan and others. Most of his plays were successfully staged in Kolkata and elsewhere.
DL Roy died on May 17, 1913 in Kolkata.
Want stories like this in your inbox?
Sign up to exclusive daily email
More Stories from Literature