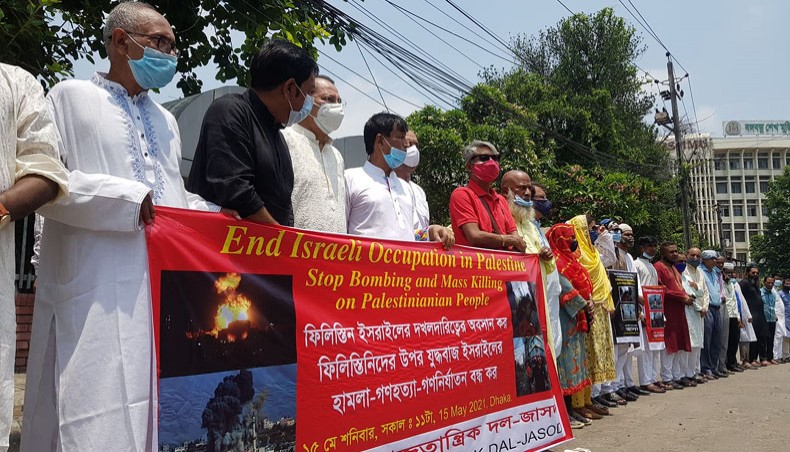 Leaders of the Jatiya Samajtantrik Dal-Jasod in a protest rally at Shahbagh in Bangladesh's capital Dhaka on Saturday condemned Israeli aggressions and mass killings in Palestine.
Addressing the rally as the chief guest, Jasod president Hasanul Haq Inu said that the Israeli army was leading repressions and bomb attacks on the Palestine state for more than a week and killed over 100 people, including children, of Palestine.
For the past 73 years, Israel had occupied the Palestinian land and leading aggressions on the people of the country, Inu said.
Inu demanded immediate stop of the killing of unarmed people of Palestine and called on the world community to be vocal against Israeli aggressions.
Chaired by joint-coordinator of Dhaka City unit of the party Nurul Akhter, the rally was addressed, among others, by Shafi Uddin Molla, Nader Chowdhury, and Abdullahil Quayyum.
Want stories like this in your inbox?
Sign up to exclusive daily email
More Stories from Country