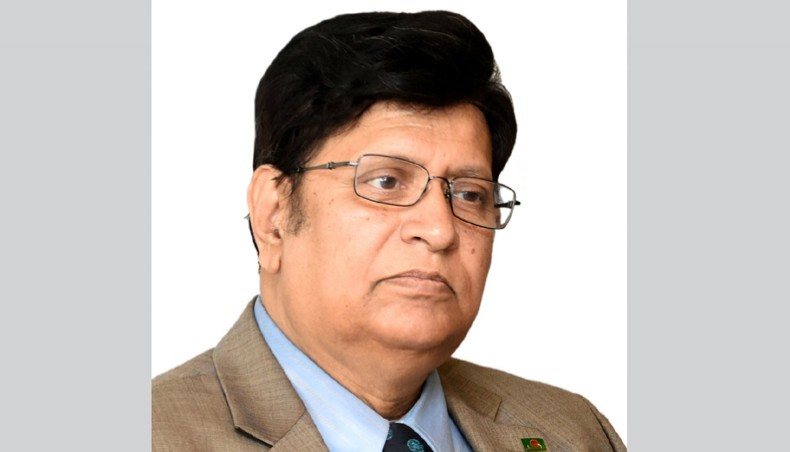 Foreign minister AK Abdul Momen on Tuesday said that the remarks of the Chinese ambassador in Dhaka mentioning the likelihood of substantial damage to the bilateral relations between China and Bangladesh were very unfortunate and aggressive.
Chinese ambassador Li Jiming on Monday said that Bangladesh's engagement in the US-led Indo-Pacific strategy would substantially damage Dhaka's relations with Beijing.
'Usually China does not poke its nose in matters of the other countries. We have heard no one speaking in an aggressive manner like this! It is very unfortunate,' the minister said replying to a question on the remarks made by the Chinese ambassador.
Answering a question on the recent visit of the Chinese defence minister to Dhaka, Li said on Monday, '[It is] not a good idea for Bangladesh to participate in a small club. Any form of participation for Bangladesh in this small group may substantially damage relations [with China].'
The ambassador said this to members of Diplomatic Correspondents Association, Bangladesh in a virtual event on Bangladesh-China relations.
Expressing his astonishment about the gravity of the ambassador's statement, the foreign minister said, 'Someone is talking loudly about what we would do or not!'
Describing ambassador Li's statement as 'prematured', Momen claimed that no one had approached Bangladesh to join the organisation (Quad) the ambassador was talking about.
Bangladesh as a sovereign country would make decisions depending on her independent principled position, he said, adding that Bangladesh did not expect 'such behaviour' from China.
In a meeting with president Abdul Hamid on April 27 in Dhaka, Chinese defence minister General Wei Fenghe emphasised the need for Bangladesh to take joint efforts against the formation of a military alliance led by the United States on maintaining 'hegemony' in South Asia.
'To jointly maintain regional peace and stability, the two sides [Bangladesh and China] should make joint efforts against powers outside the region setting up military alliance in South Asia and practising hegemonism,' General Wei said, according to Chinese news agency Xinhua.
President Hamid avoided saying anything about the matters involving 'intrusion prevention system' issues, according to Bangladesh government officials.
A group of four countries — Australia, India, Japan and the US — known as Quad has been propagating for an IPS to allegedly contain the influence of China through its Belt and Road Initiative in the region with a declared focus on advancing common vision of the four countries of a 'free, open, inclusive, peaceful and secure' Indo-Pacific region, according to diplomatic sources.
Dignitaries from Australia, Japan and the US often push for Bangladesh's engagement in the IPS while the Bangladesh government was publicly expressing its unwillingness to engage in rivalries among powerful countries at regional and international levels.
Want stories like this in your inbox?
Sign up to exclusive daily email
More Stories from Foreign affairs