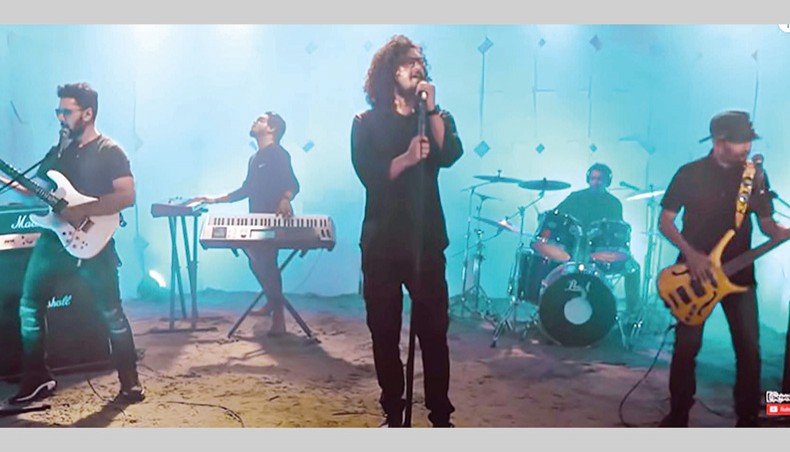 Popular band Shironamhin released the music video of its new song Kashphuler Shohor Dekha on its YouTube channel on Friday.
The song has garnered 181,453 views till Monday. It has been penned by the band's bass guitarist and founder Ziaur Rahman Zia and composed by the band's drummer Kazi Ahmad Shafin. The music video has been directed by Naimul Banin.
'The song Kashphuler Shohor Dekha is a sequel to our song Shonshon, Jodio Kashbon, which was released in our title album Shironamhin in 2013. The song portrays city life and urges music lovers to unite in order to overcome the Covid-19 crisis. The music video has received huge response from music lovers,' Ziaur Rahman Zia, founder of the band, told New Age.
'Shironamhin is known for its songs depicting social issues and everyday life. Kashphuler Shohor Dekha will be featured in our sixth album. We completed the shooting for the song in February and wanted to release it marking our silver jubilee in April. But, we could not follow through due to the Covid crisis. We are now preparing to shoot the music video of our song Perfume,' added Zia.
Shironamhin's current line-up comprises Zia on bass, Shafin on drums, Diat on guitar, Symon on keyboard while Ishtiaque is the vocalist.
Want stories like this in your inbox?
Sign up to exclusive daily email