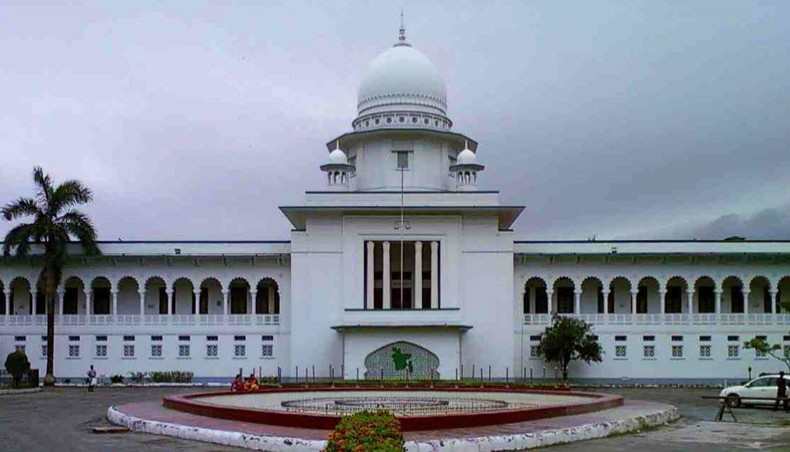 A total of 1,03,437 accused detained in various cases have been granted bail by online lower courts in two phases of the country-wide restrictions imposed by the government to contain Covid infections.
Of them, 31,208 accused were granted bail after disposing of 58,605 applications in 18 working days between April 12 and May 6 during the government's latest restrictions, said a statement issued by Supreme Court spokesman Mohammad Saifur Rahman on Monday.
He said that 21 Supreme Court judges and 200 employees and 231 lower court judges and 458 employees had so far been infected with Covid-19.
One district judge, six court employees and over 150 Supreme Court lawyers died of Covid infections.
The statement said that earlier, 72,229 accused were granted bail by the online lower courts in their 58 working days of hearings in the 'public holiday' from May 11, 2020 to August 4, 2020 declared by the government to contain the first wave of coronavirus.
The bail were granted after disposing of 1, 47,339 applications.
Besides, five High Court benches were assigned to hear bail petitions, two benches were given the charge of hearing writ petitions while one bench was constituted to hear civil petitions and another single bench was assigned to hear company petitions during the latest government restrictions since April 5.
The Appellate Division's online court has been operating during the shutdown since March 25, 2020 and the court disposed of over 10,000 petitions, said the SC spokesman.
Want stories like this in your inbox?
Sign up to exclusive daily email
More Stories from Country