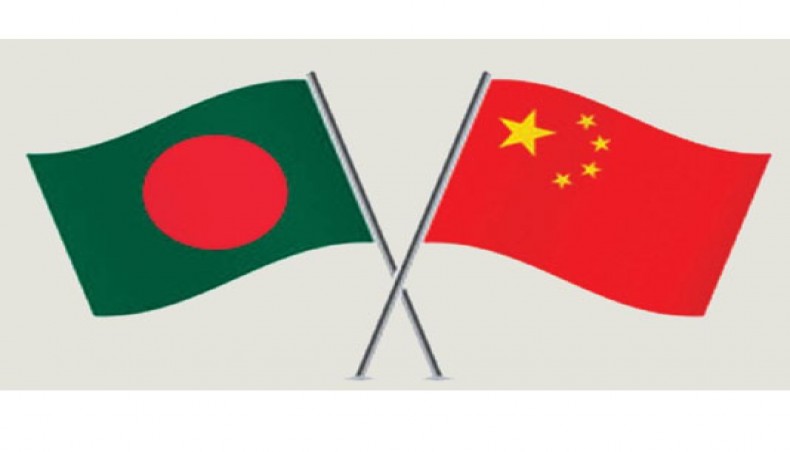 Chinese ambassador Li Jiming on Monday said that Bangladesh's engagement in the US-led Indo-Pacific Strategy would substantially damage Dhaka's relations with Beijing.
Replying to a question on the recent visit of the Chinese defence minister to Dhaka, Li Jiming described the IPS as a club of a small group of 'elite' countries, including US and Japan, and said that the group was neither for economic purposes nor for ensuring security in the region. 'It is about China,' he said.
'[It is] not a good idea for Bangladesh to participate in a small club. Any form of participation for Bangladesh in this small group may substantially damage relations [with China],' the ambassador said in a programme on Bangladesh-China relations with Diplomatic Correspondents Association, Bangladesh held virtually.
There was no mention of India in his statement on the IPS.
In a meeting with president Abdul Hamid, Chinese defence minister General Wei Fenghe during his visit on April 27 emphasised the need for Bangladesh to take joint efforts against the formation of a military alliance led by the United States on maintaining 'hegemony' in South Asia.
'To jointly maintain regional peace and stability, the two sides [Bangladesh and China] should make joint efforts against powers outside the region setting up military alliance in South Asia and practising hegemonism,' General Wei said, according to Chinese news agency Xinhua.
Wei also mentioned about relations of China with India and the US from various aspects.
President Hamid avoided saying anything about the matters involving IPS issues, according to Bangladesh government officials.
A group of four countries — Australia, India, Japan and the US — known as Quad has been propagating for the IPS for allegedly containing the influence of China through its Belt and Road Initiative in the region with a declared focus on advancing common vision of the four countries of a 'free, open, inclusive, peaceful and secure' Indo-Pacific region, according to diplomatic sources.
Dignitaries from Australia, Japan and the US often push for Bangladesh's engagement in the IPS, while the Bangladesh government is unwilling to engage in rivalries among powerful countries at regional and international levels.
'We do not want to engage in international rivalries,' foreign minister AK Abdul Momen has said recently.
On Rohingya issues, the Chinese ambassador said that there was no possibility of holding a tripartite meeting in the foreseeable future among China, Myanmar and Bangladesh on repatriation of Rohingya people.
The last tripartite meeting was planned for February 4 but could not take place as contact was lost with the Myanmar side due to changeover in power in the country, he said.
'We are not planning any new tripartite meeting involving Myanmar as there was no positive improvement in the country,' he said.
Chinese foreign minister Wang Yi launched the informal tripartite mechanism in two tiers, at the levels of foreign ministers and ambassadors-directors general, to facilitate repatriation of forcibly displaced Rohingya people of Myanmar to their home in Rakhine from Bangladesh.
At least 8,60,000 Rohingyas, mostly women, children and aged people, have entered Bangladesh fleeing unbridled murder, arson and rape during 'security operations' by the Myanmar military in Rakhine, what the United Nations has denounced as ethnic cleansing and genocide, beginning on August 25, 2017.
The latest Rohingya influx has taken the number of undocumented Myanmar nationals and registered refugees in Bangladesh to over 1.1 million, according to estimates by UN agencies and the Bangladesh foreign ministry.
Not a single Rohingya has gone back to their home in Rakhine yet as the Myanmar government has stalled the repatriation process resorting to various means.
Replying to a question on the proposed Teesta embankment project, the Chinese ambassador said that Bangladesh, as a lower riparian country, had a legitimate right to take up a project on the River Teesta.
'It is a legitimate right of the people of Bangladesh to take up a project,' he said while mentioning the ongoing dispute between Bangladesh and India on the sharing of the River Teesta water.
Admitting that the Chinese side received an intent from Bangladesh's Economic Relations Division on constructing embankment along the River Teesta, he said, 'It was not a project proposal.'
No feasibility study report was submitted to the Chinese side, he said, adding that a feasibility study report is a prerequisite for China to assess the capability of and interest in taking up a project.
The Bangladesh Water Development Board reportedly started doing the groundwork of the Teesta River Comprehensive Management and Restoration Project amid $1 billion loan assurance from China with expectations that Bangladesh and India would be able to sign an agreement on sharing of water of the trans-boundary river.
Bangladesh has been in a protracted negotiation over several decades for a deal with India on the sharing of the River Teesta water amid repeated assurance from the highest level of the successive governments of the country.
Want stories like this in your inbox?
Sign up to exclusive daily email
More Stories from Foreign affairs