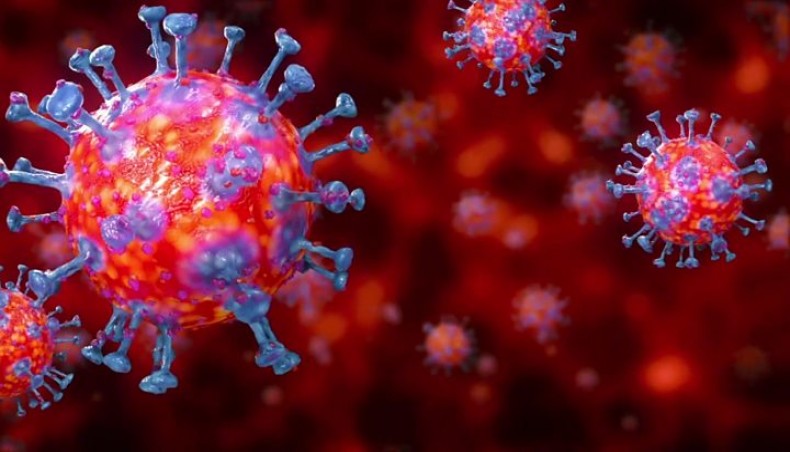 Covid-19 claimed the lives of 56 people in 24 hours until 8:00am on Sunday in a fresh spike in the daily number of deaths in a week.
The daily number of Covid deaths on Sunday also crossed 50 again after three days with the overall death toll reaching 11,934, according to the Directorate General of Health Services.
The death figure on Sunday was the highest after May 2 when the country recorded 69 deaths.
The daily death fell below 50 on May 6 last time.
The fresh spike in deaths comes a day after the government confirmed the presence of the Indian variant of the coronavirus, which is considered highly contagious and lethal.
The directorate also confirmed 1,386 new Covid cases with a test positivity rate of 8.19 per cent in the 24 hours amid rush of people leaving Dhaka and other cities for village home to celebrate Eid ignoring the government restrictions on public movement aimed to containing the virus outbreak.
A total of 7,73,513 cases have been detected so far with 7,10,162 of them already recovered, according to the government health update.
Of the 56 people died in the 24 hours, 38 were males and 18 were females.
Thirty of them were aged above 60 years while 15 were between 51 years and 60 years and 11 were between 21 years and 50 years.
Five of the deceased died at home while 36 in government hospitals and 15 in private hospitals.
Dhaka registered the highest number of 22 deaths in the 24 hours followed by Chattogram with 21 deaths.
Khulna registered three deaths while Rajshahi counted three deaths, Barishal and Rangour two deaths each and Sylhet and Mymensingh one death each.
Bangladesh has experienced a sudden surge in Covid cases, deaths and positivity rate from the beginning of March to the third week of April following a comparatively better situation in January-February.
The positivity rate went above 23 per cent in the first week of April but the rate has continued to drop since April 17.
In the past few days, the positivity rate remained below 9 per cent.
In January-February, the positivity rate hovered between 2.5 per cent and 5 per cent.
Want stories like this in your inbox?
Sign up to exclusive daily email
More Stories from Politics