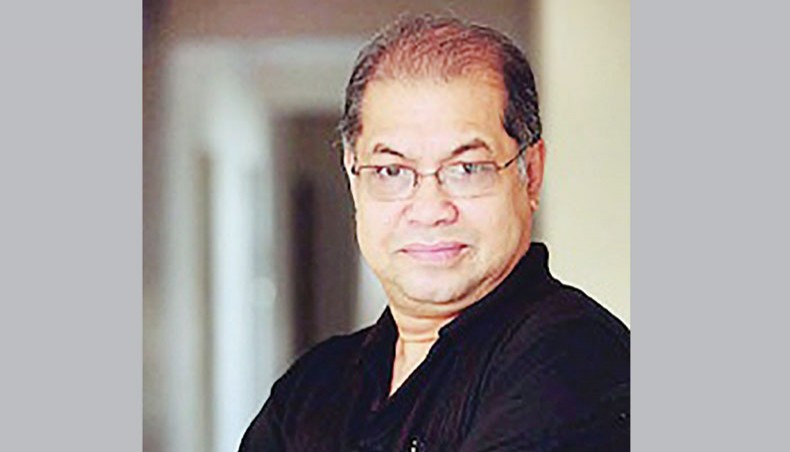 Today is the 2nd anniversary of death of the Ekushey Padak and National Film Award-winning singer Subir Nandi, whose contribution to Bangla songs made him a household name, affecting the way how we perceive songs and singing in the post-independence Bangladesh.
Born in 1953 in Sylhet, Subir Nandi spent his childhood in Dhaka and Kolkata. His father was a doctor, and worked as a medical officer at Teliapara Tea Estate.
Subir and his nine siblings learnt music from Ustad Babar Ali Khan. He recorded his first song in 1972, which was written by Mohammad Mozakker and composed by Ustad Mir Kasem Ali Khan.
In a career spanning over four decades, Subir claimed to have sung 2,000 playback songs, the second-highest by any male singer after Andrew Kishore.
He had worked with famous composers such as Alauddin Ali, Prodeep Saha, Satya Saha, Somor Das, Sheikh Saadi Khan, Alam Khan and some other younger generation artistes like SI Tutul, Bappa Majumdar, Emon Saha, Showkat Ali Emon, Habib Wahid and Kabir Bokul. He lent his voice to many popular songs including Tumi emoni jaal petecho shongshare, Amar ei duti chokh pathor to noi, Ekta chhilo sonar koinya, Prithibite prem bole kichhu nei, Neshar latim jhim dhorechhe, O amar ural ponkhire and others.
His remarkable masterpieces in the 1984 film Mahanayak sealed his status as a living legend as well as helped him clinch the very first National Film Award of his career. He received National Film Award for five times for best playback singing in the films Mahanayak, Shuvoda, Shrabon Megher Din, Megher Pore Megh and Mahua Sundari.
Subir rendered songs at many places in the world. At the height of his career, he rendered songs at the House of Commons in UK in 1994.
His illustrious career earned him the Ekushey Padak, Bangladesh's second-highest civilian award, in 2019. Among other awards, Subir also received Bachsas award four times, respectively in 1977, 1982, 1985 and 1986.
He passed away while undergoing treatment at a hospital in Singapore on May 7, 2019.
Want stories like this in your inbox?
Sign up to exclusive daily email