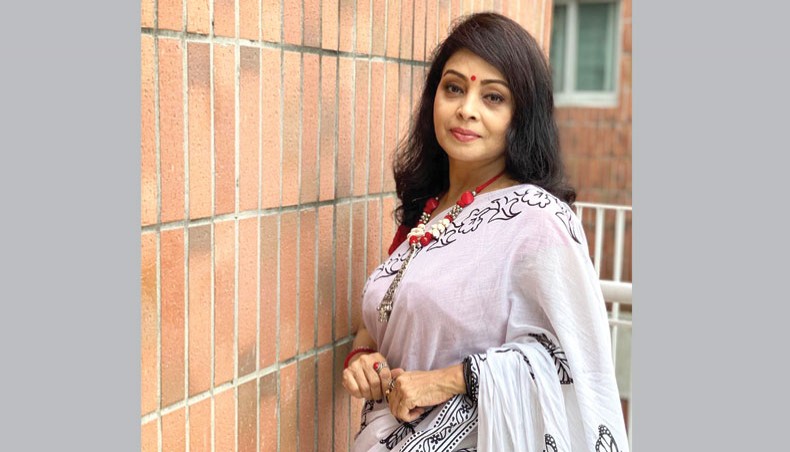 Renowned theatre activist and one of the founders of theatre troupe Prangonemor Nuna Afroz said that the technical theatre artistes including makeup artistes, light designers and others, who earn their livelihoods only from stage shows, have been hit hard by the second wave of the Covid outbreak and are in dire need of support.
'Most of the theatre activists including actors, playwrights and directors are practicing theatre out of their passion. They are engaged in other professions and they are unable to earn money through practicing this art form. The country, society and the government have failed to establish theatre as a profession,' Nuna Afroz told New Age.
'The technical theatre artistes have been hit hard by the second Covid wave as they can not earn money if shows do not happen. But, the government has not taken any initiative to help them,' added Nuna, who had directed plays namely Krishnachura Din, Swadeshi, Raktakarobi, Shesher Kobita, Ami O Rabindranath and others.
Asked how she has been spending her time, she replied, 'I have been working on my upcoming play Exit Amar Dramatic Hok, Chai Na. I will not share the story of the play right now. I can only say that I will direct it myself.'
'We premiered a play named Major during the coronavirus situation. We staged the play in Dhaka and outside the capital. The play has received a huge response from the theatre lovers. We wanted to premiere our play Pataka Pagol but could not follow through due to the rise in Covid infection rates,' she added.
While speaking about her observations about the on-going Covid crisis, she replied, 'The rich and the poor are getting assistance from the government and various other sources. Though the middle class people are affected the most, they are deprived of stimulus packages and loan fund.'
Nuna Afroz has been working as a theatre activist for more than 34 years.
'I began my theatrical journey in Barishal. I was a member of Nagarik Natya Sampradaya for 14 years and later joined Prangonemor,' she said.
Asked about the role of theatre in raising responsible human beings in society, she replied, 'If anyone practice theatre for about five years, he or she will acquire most of the traits needed to become a good human being. One can learn about the importance of time management, discipline, humility, teamwork and others while practicing theatre.'
Nuna lamented the fact that the government has not introduced any National Award for theatre activism.
'Though theatre plays an important role in creating a humanitarian society by raising awareness about all kinds of social and political anomalies, it is unfortunate that there exists no National Award for theatre activism in our country,' ended Nuna Afroz.
Want stories like this in your inbox?
Sign up to exclusive daily email
More Stories from Theatre